Over the past few decades, the housing sector has evolved dramatically in Australia. New designs are constantly hitting the market to target residential properties. Homeowners are catching on to the trends and are always remodelling their old homes to keep up.
First and foremost, strip outs are the first steps towards achieving a dream home. It entails the removal of all the internal parts of a building. The parts could be wall linings, shelves, plumbing, walls, and lighting among many other components. If you're reading this article, the high chances are that you're planning to strip out your home, but you're not sure where to begin.
Without further ado, here are five things you should know before proceeding with a strip out.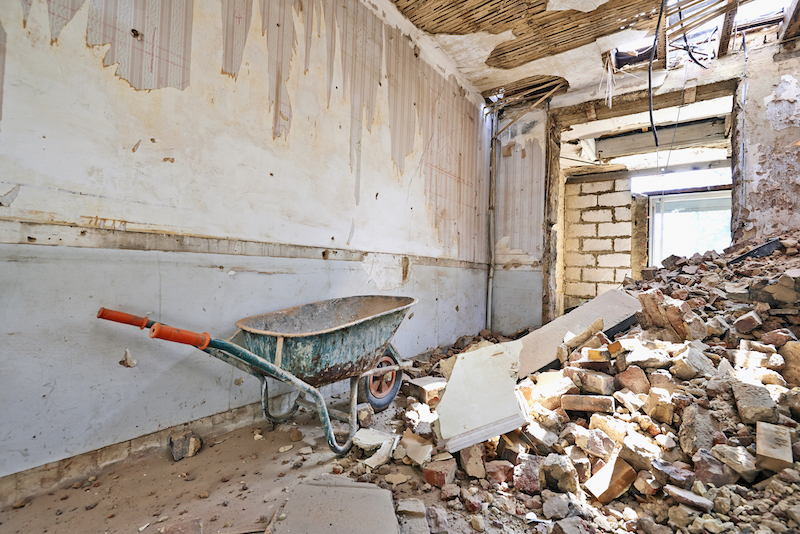 1) Cost
Recently, Australia's economic standards have grown. As a result, individuals are working tirelessly to make ends meet. Therefore, saving money where possible is a top priority. Ensure that the strip out service is part of your budget.
Luckily today, in Australia, many contractors such as Paul's Rubbish Removal are offering the strip out services at incredible prices. You can check out online for contractors near your place of residence. The quotation depends on the amount of job being done. If you haven't thought about it, you should as there are many benefits of hiring a professional strip out service.
2) You need a contractor
The strip out process can be a bit complicated let alone tiring. Therefore, it must be done with plenty of care. Remember, a little slip can mean a lot of damage to your house depending on the type of activity. Some people opt to do the job themselves. However, it is not recommended whether the operation is small or big.
Take, for example, lighting or gas system renovation. When gone wrong, it can put your house and life at risk. Therefore, it's advisable to hire the services of a contractor who knows what he is doing. Remember, these contractors have been in the game for some time doing the same thing over and over again.
3) Your safety
Residential strip outs can be a bit complicated and risky at the same time. However, the level of risk depends on the type of activity being carried out. Take a wall removal, for example. If it is not done professionally, this can put you and your beautiful home in jeopardy.
Some activities such as floor removal may not necessarily require an evacuation. However, they may pose a risk to family members who are allergic to dust. Therefore, you must consult with the contractor to know if you need to leave the house.
4) Check if you need a permit
Now and then, Australia's municipalities add remodelling activities to their permitting list. The licenses are meant to help safeguard the life of individuals. You've probably heard of cases of houses collapsing during a remodel and injuring or even killing people. That's why you may require a permit to get the job done.
A wall removal, for example, requires a license in many towns. After all, it interferes with the house's blueprint. Therefore, you will need to check if you need a permit for the type of remodelling you intend to carry out. You can check over the internet for the kind of permissions that apply to your local council. Also, you can consult with your contractor to see which license you require. These contractors have been in the industry long enough to understand which permit is needed for every activity. They can also assist you to get the permit quickly.
5) Contractor's qualification
As stated earlier, a house remodelling is a complicated task. A petty glitch can result in a big mess. Therefore, you must ensure that you not only hire a contractor, but he or she is qualified to get the job done. You should confirm if your choice of contractor is licensed to avoid falling victim of bogus personnel. You can ask friends or relatives for contacts of contractors. This trick helps in picking the best of the best contractor and who can never disappoint.
If you are looking for a professional and licensed contractor to strip out or demolition your residential home, contact the experts from Paul's Rubbish Removal. With over 10 years of professional experience, we are the team that never disappoints. We safely and carefully strip your home for any renovation project to ensure the structural integrity of your home. We also clean up your demolition debris to leave the place spotless.
Call Paul on 0407 125 125 for a free quotation today!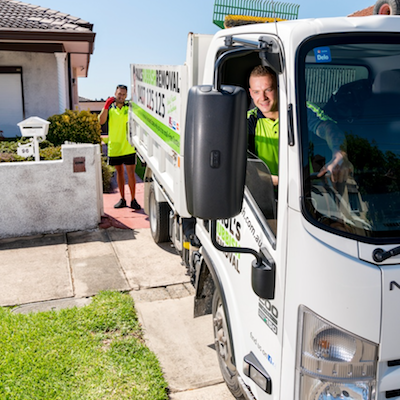 They quickly removed our heavy furniture without any hassle or questions. very professional and great customer service!
I definitely recommend choosing Paul's Rubbish Removal! They provided outstanding services and were very friendly, which was something that we did not expect! I was blown away by how quick they were able to arrive and remove the mountain of rubbish from my backyard. 5-star rating from me!
We urgently needed a clean-up service that was to be completed by 6am the next day. Paul's Rubbish Removal went out of their way to make sure that we were properly looked after and got the job done before the deadline. Many thanks!!
Wow… you guys made my life so much easier. We took a very long time searching for a good rubbish removal service in Gold Coast. So glad that we went with you guys!