Global warming has taken its toll in the twenty-first century. The surge in the Industrial Revolution paved the way for more advanced economic activities that stimulated the world. As such, people become more in touch with ways that gradually affect the world's atmosphere. Deforestation is one of them. People convert forest lands into a "more productive" land in the form of agriculture purposes, commercial activities and industrial settings.
Deforestation in Australia is very rampant. Because of this, people have experienced its adverse effects. As a normal resident, you might think there's nothing much you can do to curb global warming and climate change. However, collectively, with everyone working around, even the small ways and methods you can do by yourself is significant in keeping the planet in better condition. Start with seven doable steps and apply these steps to help reduce deforestation in your area.
Go paperless
Trees are also a key resource in producing products. One of the major products that come from deforested trees is paper. Unless it's necessary, always choose to go paperless with your day to day activities. You can always start small by engaging in more digital yet safe transactions. Reusing your own Eco bags on the way to the grocery shop. There's no right or wrong way with going paperless. Be mindful and conscious of every unnecessary paper usage.
Start your garden
Start your garden or landscape and grow your shrubs at home. Even the most little plants can still grow up to be part of the world's solution to global warming. On top of helping curb higher temperatures, plants can also serve as your resource at home. You don't only get to have a cooler area, you can source your organic needs straight from the backyard. It's a two-way benefit for you.
Control personal consumption
Deforestation also works with demand. Since people always have a demand from something that comes out of deforested areas, there's no reason for companies to stop or support being against deforestation. This can only change by reducing your consumption of goods. You don't need to cut out or lessen your absolute necessities, but don't buy more than necessary.
Practise recycling
Try to recycle as much as you can to lessen the demand for products. You don't only help in making sure that items go a long way. You also aid in the waste reality that Sydney is facing right now. Choose to buy recyclable products so that you don't need to buy them every time. You can do this to containers, home goods, or storage options you need. The only thing you need to spend on when you recycle is the effort you put out in the practice.
Buy sustainable wood products
When the time comes that you need to buy wood out of necessity, choose brands that adhere to sustainable practices. An example is replanting  in designated areas. Some brands and companies are active in promoting practices that help in keeping deforested areas manageable. Adherence to national standards is necessary for businesses that engage in wood products. Say no to companies that are open in engaging in illegal logging.
Purchase from brands that advocate for the environment
Some brands go out of the way to promote a better environment. It may be from small steps like using recyclable packaging or doing sustainable business practices. Others go out of their way to set up campaigns and engagements that can promote the business at the same time promote the environment as well. Before purchasing products, research them well and make sure that for every item you buy, you can also help in making the world better.
Support acts and campaigns against deforestation
Active environmentalists and organisations triumph in getting their points across by having the proper support. It doesn't matter if it's a small petition or a given like to a social media post. Every small thing counts in making the government more aware of what's happening. Support acts and campaigns to make Australia a greener place to be in. You can start by self-education and later on, being more proactive in different ways and online platforms.
Call Paul for your Rubbish Removal needs!
Here at Paul's Rubbish Removal, we support the environment as much as we support you. Deforestation is a reality and right now, each one of us is affected by its negative effects, whether or not we feel it. Let's choose the choice that helps the environment as much as it helps us.
We provide Household Rubbish Removal, Commercial Rubbish Removal, Same-Day Rubbish Removal and all sorts of rubbish removal services to cater all your rubbish removal needs.
For enquiries or to book a rubbish removal job, call us at 0407 125 125 or send us an email at info@paulsrubbish.com.au.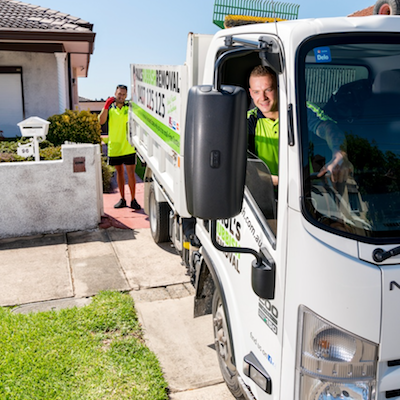 Excellent service, quote given on the spot for major clean-up of household throw-outs. The team provides quick, efficient and courteous removal! Very satisfied customer.
You guys are great, I'll happily recommend you. I just wished I had found you sooner. I felt your price was a little too low when you quoted… so I didn't think you would do such a good job… well done for proving me wrong.
Paul, sensational job as always, love how easy you make it look. Definitely won't hesitate in calling you again should either my family or friends need rubbish removed. Thanks again!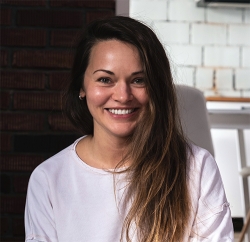 Latest posts by Sarah Ann
(see all)