The levels of pollution around the globe is at alarming rates. That is why numerous efforts are being made to combat it. One of these efforts is waste management. Waste management involves properly collecting and eliminating waste. All of this is done in regard to the regulations of a particular area's code of waste management.
For you to manage waste effectively and efficiently, you need a waste management plan. A plan is a document that details everything involving waste management. It explains everything from how things are going to be carried out, to when and how they are going to be carried out. Plans differ depending on the situation.
In this case, we are going to shed light on construction waste management plans. Here is a guide to construction waste management.
The Plan
There are three phases of construction. These stages are; Pre-Construction, During Construction, and Post Construction. We are going to look at each part and highlight the guidelines related to each one of them.
Pre-Construction
These are waste management efforts put in place before construction even begins. They include;
You need to identify the number of waste streams that are going to be generated. You should also be able to estimate the amount of waste to be generated.
You also need to:
Estimate the amount of material expected.
Specify the materials to be used in the construction.
You also need to inspect the condition of the materials. This is because the condition of a material plays a huge role in various things on the site.
You also need to assess the possibility of contamination by hazardous materials.
Your plans should incorporate the services of a professional waste management collector. He/she will be in charge of the entire waste management process of the generated waste. The contractors would also assist in providing data on waste recycling.
It would help if you were conversant on how waste management processes take place on-site. This includes things like bins and access to other waste management services.
During Construction
These are waste management efforts put in place when the construction of the site is going on. They include:
Assigning Responsibilities
You need to communicate with various responsibilities to the personnel. If there are any specific tasks to be completed, make sure you assign them to the right people.
Engaging and Educating Staff
As the owner, you should be able to involve the staff in the waste management process. Proper information should be passed to them so that they know what is happening. If the personnel know what is going on, they can provide relevant feedback. For instance, through them, you can know what is working and what is not.
You should be able to check whether all the protocols are adhered to. One way of doing this is by asking the personnel questions. You can even undertake site inspection every now and then to see for yourself how things are going.
Inspections, for example, will help you a lot. You get to know if the different waste materials are put in their respective bins. If there are any unexpected waste materials being generated, you also must get to know about them.
Post-Construction 
This is a waste management strategy put in place after the site is complete.
After the construction is done, the only task left is evaluation. You need to look at everything that has taken place and examine it against your initial plan. You can ask yourself two or three questions to help you at this stage.
Does the amount of waste generate a match with your estimates?
How useful was the on-site bin?
These are some of the questions that should pop up in your head. You can also look at the feedback from the personnel. From there, you can get a complete analysis of how everything took place.
Conclusion
Construction waste management is a tricky affair. This is because some specific rules and regulations need to be followed. There are three construction phases which are; post-construction, pre-construction and during construction. Every stage comes with its own set of guidelines.
One of the guidelines specifies that you need a hire a firm to handle the waste. Therefore, in case you need waste collection services for your site, we are here to serve you.
Here at Paul's Rubbish Removal, we are known to provide the best waste removal services. Just call us on 0407 125 125, and you will be pleased.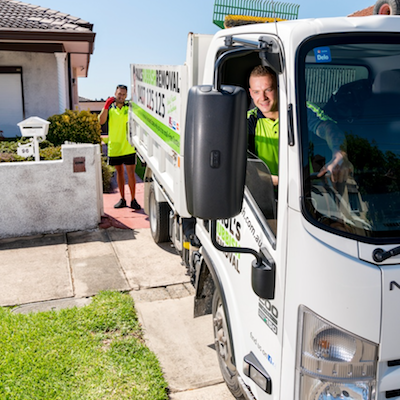 Excellent service; quote given on the spot for major clean-up of household throw-outs. The team provides quick, efficient and courteous removal! Very satisfied customer.
We needed a few boys to come down to the building site and remove large amounts of materials after the demolition. Paul was very friendly and gave us all the info we needed. We scheduled for him to come down on the same-day as it was an urgent job. Not only did he arrive on-time and got the job done, he very professional throughout the clean-out and managed his team very well. Top job mate!
Paul did a splendid job with cleaning out our backyard. We had old fridges, computers, microwaves, timber flooring and heaps of other junk left over from our house renovation. Paul was quick to provide advice and how much it'd cost to get everything cleaned up. He arrived at a time which suited us best and left absolutely no rubbish behind. I can not stress how happy we are now that our family home is junk-free! Thank you!
Wanted to say a big thanks to Paul and his team for sorting out our rubbish on such late notice. Paul provided a fast and affordable quote, arrived on-time and had our rubbish totally removed within the time-frame we had given them. Can't fault these guys whatsoever!
You guys are great, I'll happily recommend you. I just wished I had found you sooner. I felt your price was a little too low when you quoted… so I didn't think you would do such a good job… well done for proving me wrong.
Paul, sensational job as always, love how easy you make it look. Definitely won't hesitate in calling you again should either my family or friends need rubbish removed. Thanks again!
Dear Paul, My husband told me what a great job you did in the kitchen, I got home and found every bit of our demolished kitchen removed and I just wanted to write and say thank you for doing it so quickly, thoroughly and for cleaning up afterwards as well. I would have no hesitation in recommending you. We both felt your price was very reasonable too. Many thanks.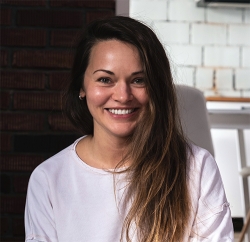 Latest posts by Sarah Ann
(see all)