Rubbish tips signify the rubbish removal tips that are an essential part of the waste management. The term waste management suggests a group of activities which includes the collection of the waste which is produced as a result of various human actions.
This may include transportation of all these collected waste to the dumps and reprocessing or disposal of these wastes in a proper manner. These wastes can be liquid, solid, radioactive or gaseous and can be non-hazardous or hazardous.
The process of waste management works as an alternative to the purpose of visuals as well as to undermine the effects on the health of people. Skip bins are one of the important methods of waste management. The demand for this removal of rubbish service is increasing day by day over the conventional methods of waste management.
How to remove the waste?
Various types of waste management techniques are available in various parts of this world. A major part of the waste management activities is managed by the local government body. However, considering the large number of commercial waste which are being produced these days, management of a great amount of commercial and industrial waste is the responsibility of the entity who is producing the waste themselves.
Tips to Keeping Your City Clean
Remove the Clutter
The first step here is to clean the unwanted mess that your drain might be clogged with. It may be possible that the grinding blades could be tangled with foodstuff. For removing the stuff, you should take the help of tongs and always put on your gloves as handling the sharp blades might get dangerous for you.
Correctly disposing your trash and waste is key to maintain a clean city. Piles of junk can easily be found on the corner of most streets and dangerous chemicals and liquids often pollute everything that comes in contact with it. Often staying there for months at a time. There are certain items that the city councils won't accept. That is why it is important that professional rubbish removalists should be contacted to avoid these situations.
Common garbage items that can be found lying on the streets:
Deodorise
You may not believe me, but the disposal system becomes a hub of diseases if it's not properly maintained. The foul smell that you sometimes experience in your kitchen could be the result of food material degrading in your system. Therefore the next step for you is to deodorise it.
For this, you can use baking soda and lime solution and wash it down the drain. Other than that, you can crush some peels of orange through the disposal blades. These natural things are antibacterial and will clear your system.
Regular Maintenance
All your efforts will go waste if you don't maintain it regularly. This is not much effort. You need to pass down a few teaspoons of enzyme cleaners with hot water. Repeating this process every two-three days would be ideal for proper functioning.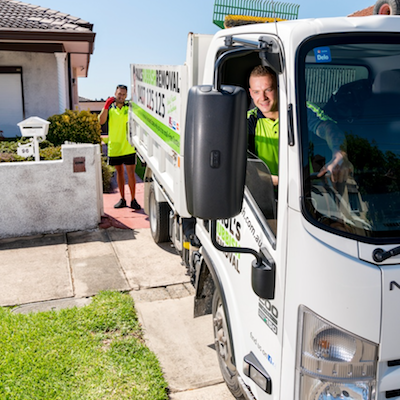 They quickly removed our heavy furniture without any hassle or questions. very professional and great customer service!
I definitely recommend choosing Paul's Rubbish Removal! They provided outstanding services and were very friendly, which was something that we did not expect! I was blown away by how quick they were able to arrive and remove the mountain of rubbish from my backyard. 5-star rating from me!
We urgently needed a clean-up service that was to be completed by 6am the next day. Paul's Rubbish Removal went out of their way to make sure that we were properly looked after and got the job done before the deadline. Many thanks!!
Wow… you guys made my life so much easier. We took a very long time searching for a good rubbish removal service in Gold Coast. So glad that we went with you guys!