Today, we produce enough food for the population. However, due to the conversion of forests to agricultural use, deforestation has also become an issue. One of the biggest challenges now is producing enough food while limiting its impact on the environment. By managing our food waste, we can help lessen the effect of deforestation. 
Paul's Rubbish Removal is here to explain how food waste contributes to deforestation and what are the ways you can do to reduce them. 
About One-third of Food Goes to Waste 
Food is an essential part of life. We can't live without them. As the population continues to increase, food producers need to meet market demands. However, let's face it. We cannot consume all of the produced food. There are a lot of different choices, and some of them spoil quickly. 
In the case of spoiled goods, we don't have any other choice, but to throw them away. Moreover, most of the food packaging materials are designed for one-time use only. That's why one-third of all of the produced food goes to waste, which is about 1.2 billion tonnes of fruits, vegetables, meat, dairy, seafood, and grains. 
As mentioned earlier, food producers convert forests for agricultural use. Some of them need to produce more as we waste food, which can prompt more forest conversion that may result in deforestation. Also note that if we waste food, we are also wasting all the energy and resources it takes to grow, harvest, transport, and package them. 
Livestock Production Contributes to Deforestation
People love to eat meat. That's why livestock production is essential to meet the demands of the population. However, this also contributes to deforestation as untouched lands and forests are used for growing cows and crops.
Before, people thought that the biggest threat to deforestation is through palm oil production or paper and wood-product generation. However, beef production alone has surpassed them both as the largest contributor to deforestation. Globally, the cattle industry is clearing about 27,000 square kilometres of forests every year to meet the market demands. 
It is the reason why some people are choosing to be vegetarians. But, if you cannot do it, you can start reducing your meat consumption now, or don't leave meat leftovers every time you eat. 
Food Waste Increases the Emission of Greenhouse Gases
Aside from contributing to deforestation, food waste in landfills emit methane gas, which is worse than carbon dioxide. Food rubbish accounts for 8% of the total anthropogenic greenhouse gases emission, globally. 
So, reducing our food waste, even in a micro-level, can help reduce greenhouse gases if we act as a whole. To better understand how vital it is, you can check the current state of Sydney's food waste here.   
What Can You Do?
As the population continues to increase, we should focus on feeding more people while wasting less of our produced food. Here are some ways you can do to minimise food waste and prevent deforestation:
Prioritise needed items.

To avoid wasting food, only choose the ones that you will eat. A tip for shopping, have a grocery list and don't shop with an empty stomach to prevent unnecessary purchases. 

Maximise freezer.

Your freezer is present to keep your food last longer. The cook-freeze-heat process can also provide convenience, especially when you are busy. 

Create something out of leftovers.

To be resourceful, you can combine leftover food and make some dishes. 

Recycle.

Some food packaging materials are recyclable. You can always rely on the internet for different recycling ideas.

Avoid one-time-use packaging.

In grocery stores, you can bring eco-bags to avoid paper or plastic bags. Also, use lunchboxes when taking out food.  
Conclusion
Think before throwing away your food waste. You can contribute to deforestation in a way you could never imagine. Too much waste from food can increase the landfilling rate, forest conversion, and emission of greenhouse gases. We should be responsible and reduce them as much as possible. 
Paul's Rubbish Removal Food Waste Disposal
With the increasing food waste over the years, you might need expert removalists who can take care of your food rubbish into its rightful place and save resources through proper waste disposal.  Here at Paul's Rubbish Removal, we can safely sort and discard your wastes no matter what the type or size is. Dealing with food junk can be dirty and filthy. Let us do the heavy work for you. 
We have the right tools and equipment for quick and efficient rubbish removal service wherever you are in Sydney. Also, as much as possible we avoid the landfills, so we can separate recyclable items on the spot and drop them off to recycling centres. 
To book a rubbish removal service, call us at 0407 125 125 or send us an email.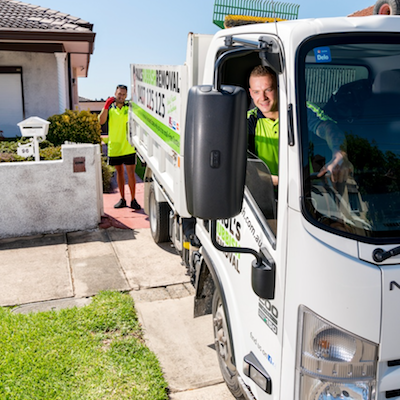 Excellent service, quote given on the spot for major clean-up of household throw-outs. The team provides quick, efficient and courteous removal! Very satisfied customer.
You guys are great, I'll happily recommend you. I just wished I had found you sooner. I felt your price was a little too low when you quoted… so I didn't think you would do such a good job… well done for proving me wrong.
Paul, sensational job as always, love how easy you make it look. Definitely won't hesitate in calling you again should either my family or friends need rubbish removed. Thanks again!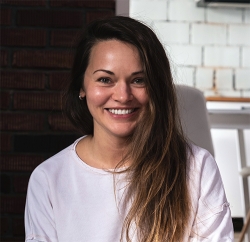 Latest posts by Sarah Ann
(see all)