Having developed a stable industrial base and achieved commendable economic growth for the last few decades, today, Australia is highly industrialised and urbanised. Even though this kind of improvement is literally good for everyone, it has come with its fair share of problems. To be more precise, it has had a huge negative impact on the environment. In fact, the rate of waste being generated is outgrowing the rate of urbanisation itself.
Even though Australia has other means of handling its rubbish, landfills remain the most common and preferred destination for a majority of its waste. Research has it that landfills receive a whopping 40% of Australia's total waste annually.
This is a staggering figure and clearly shows that something needs to be done. Thankfully, the revolution in technology promises to offer a lasting solution to Australia's waste management problems. This will help the government as well as private rubbish removal services to efficiently collect and dispose of rubbish.
Have you heard about IoT? Internet of things has rapidly and successfully dribbled into all aspects of life; from education, automobile, entertainment to retail. It is slowly finding its way into waste management. If correctly used, IoT may help provide integrated, timely and sustainable waste management solutions.
What is IoT?
Often referred to as Internet of Things, it is a term that describes the modern internet; a whole spectrum of technologies which focus on connecting everyday items. For the rubbish management industry, machine-to-machine (M2M) is becoming very common now.
If you didn't know, M2M is generally a broad label and a subset of IoT and describes how wireless devices are used to capture data, transfer information and perform meaningful actions without human involvement. To enhance your understanding even further, take a case example of streetlights being set to automatically turn themselves on and off to save energy. The same idea is applied in IoT in the management of waste.
How can IoT help with waste management?
Having known and understood what IoT means, IoT can be applied in the waste management and disposal sector. As the cost of sensors continue to decrease, there is a wide belief that the application of this technology will soon find its way into the new areas of residential and commercial properties.
Smart cities of the future are aiming to integrate technology, communication and connectivity to share data which could help with several waste management process. It is imperative to note that IoT involves the use of a smart bin, which is a trash can equipped with a special sensor which senses trash can's capacity (fill level), collection events as well as potential fire and tilt incidences.
Apparently, all this information may provide lots of immediate benefits. When we examine the magnitude and relevance of information collected using such a multi-dimensional platform, there are obviously other benefits and not just a trip saved wandering in the city checking if the municipal rubbish has been eliminated.
Below are the ways how IoT can help revolutionise Australia's waste management sector.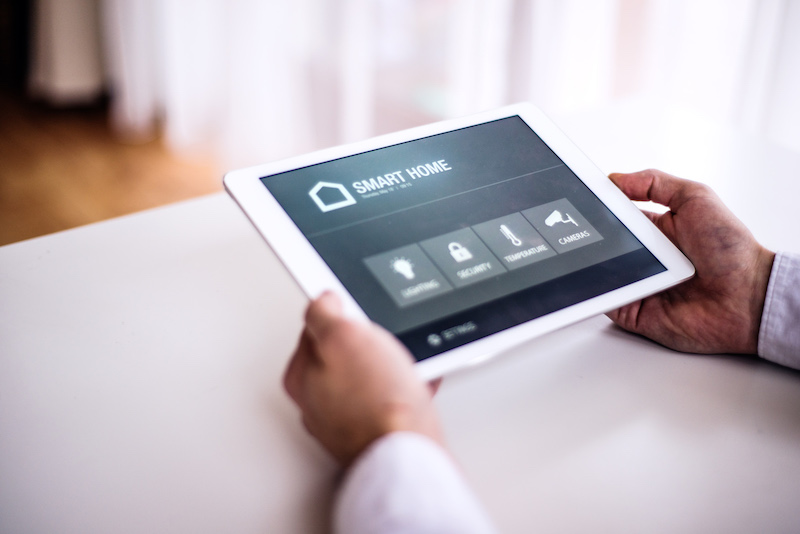 Measurement of fill level in real-time
In the IoT technology, the waste and recycling equipment is equipped with a unique wireless notification system which is connected to a computer, real-time. This smart notification system automatically alerts the facility's waste management team when the trash bin is approaching to be full, which in turn, has positive cost implications.
It allows the team to accomplish trash related tasks accordingly. What's more the prior knowledge of knowing those cans already filled with rubbish and likely to overflow may allow garbage collection team to prevent the associated cleanup costs as well other cleaning problems.
Monitoring
The data collected also enable waste management team gauge whether or not rubbish is being dealt with appropriately as agreed with the recycling vendors or experts. This allows the managers to adjust their regulations accordingly and deal with any complacency.
Tilt and fire alerts
This smart technology also provides real-time and accurate notifications in instances where the trash bin catches a fire. The same applies to cases where the bin is overturned. This allows those concerned to handle and contain the situation accordingly.
Identification of illegal dumping
It is critical to mention that IoT technology also uses image-based solutions which can visually help waste managers to identify areas where illegal dumping activities are taking place. As a result, they may be able to take the appropriate measures, such as the installation of video surveillance systems if need be.
Easy sorting of waste
After the bins are collected, waste management experts can use the available information to determine which bins need to go to disposal centres or recycling sites.
We are aware that there are lots of challenges which plague our waste management sector. Fortunately, a significant number of them can be solved through the application of IoT. Using highly advanced bin-level sensors, real-time notifications and cloud-based data collection, this smart technology can help foster effective waste management.
Globally, the smart rubbish collection technology is still in its infancy but this is likely to change in the near future. We can only hope that Australia will be among the first countries to embrace this latest cutting-edge technology.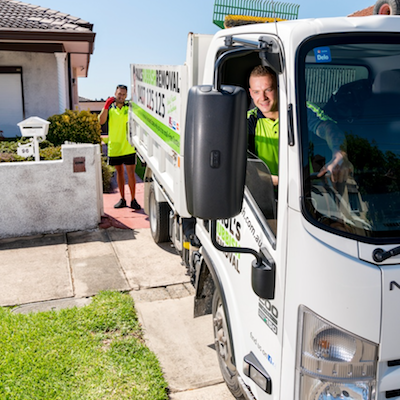 They quickly removed our heavy furniture without any hassle or questions. very professional and great customer service!
I definitely recommend choosing Paul's Rubbish Removal! They provided outstanding services and were very friendly, which was something that we did not expect! I was blown away by how quick they were able to arrive and remove the mountain of rubbish from my backyard. 5-star rating from me!
We urgently needed a clean-up service that was to be completed by 6am the next day. Paul's Rubbish Removal went out of their way to make sure that we were properly looked after and got the job done before the deadline. Many thanks!!
Wow… you guys made my life so much easier. We took a very long time searching for a good rubbish removal service in Gold Coast. So glad that we went with you guys!