If your current home can no longer accommodate all your family, or perhaps you are living in an ideal location with a not-so-good house, then demolishing it may be a better option. Regardless of the reason, there are several advantages of starting something brand new, especially if it will come the way you want it. Land scarcity has seen a growing number of homeowners bringing down their homes and replacing with new contemporary homes. According to the Housing Institute of Australia, almost a third of newly constructed homes belong to this category.
However, before you decide to upgrade your home, you need to consider the process of demolition. This includes finding out the cost of demolition. In this piece, we will examine the average cost of demolishing a house in Sydney.
How much does it cost to demolish a house in Sydney?
In actual sense, there is no definitive price point for bringing down a house. However, we can still find the average cost or the price range. The average cost of demolishing a house in Sydney range from $10,000 to $80,000. This cost range accounts for the presence of extra material and asbestos. The cost stated in the ACT is between $30,000 and $50,000.
Breaking it down, most companies charge an average of $75 per hour. For minor demolition jobs, the cost may go as low as $50 per hour, but for large complex demolition projects, the cost will probably shoot to about $90 per hour.
If we look at it from the square feet perspective, the average cost ranges from $3 to $11 per square feet. For Sydney residents, prepare to pay an average of $18,000 for a 1500 sq. ft house. Generally, the cost will reduce as the square footage increases, but the cost may shoot depending on additional work on the site.
Bearing this in mind, most professional demolition contractors will not provide an estimate based on the size of the house alone. They have to visit the site to assess other factors.
Building materials: A building made with heavy materials such as concrete or brick is more expensive than a timber house. In fact, in some cases, the timber can be salvaged for reuse, which will further bring down the overall cost of demolition. If your house was built with asbestos, you will pay more for demolition. Most houses built between 1920 and 1990 were constructed using asbestos. In most cases, houses made of asbestos cost three times more expensive to demolish than normal concrete because they usually require a licensed contractor to remove all hazardous material. The contractor must also carry out a thorough pre-demolition survey, which adds up the cost.
Size and access: As you would expect, a large house will definitely cost more to bring down. Some contractors peg their demolition charges on the square meter or feet. Besides size, your site access and gradient will have an impact on overall cost. If it is difficult for some demolition equipment to get into the site, expect the demolition cost to increase.
Service disconnections: If gas and power need to be disconnected, you will have to pay an additional fee because these disconnections must be done by a licensed contractor. The current building regulations require electrical mains to be connected underground in new homes.
The above are the most common factors that affect the cost of demolition, but there are other unique factors. Presence of shrubs, trees or underground contaminated waste that needs to be removed together with the house will add up the costs. Likewise, extra structures such as a pool or shed will be counted as additional costs. Local permit requirements will too impact on the overall costs. Distance to disposal or recycling centres will also add up the transportation cost.
Before you begin the process, please check with your local council if you require your home to be baited for rodents to stop the pest spreading in the neighbourhood. Taking into considerations the above points, it is clear that an initial survey is necessary before the actual demolition.
When you understand the cost and the demolitions process, the actual job of bringing down your house will be relatively fast. In some cases, the demolition can be completed within a day. To avoid inconvenience, choose a demolition contractor with up-to-date equipment, all applicable licenses, a proven track record, and have experience recycling or disposing of your unwanted debris.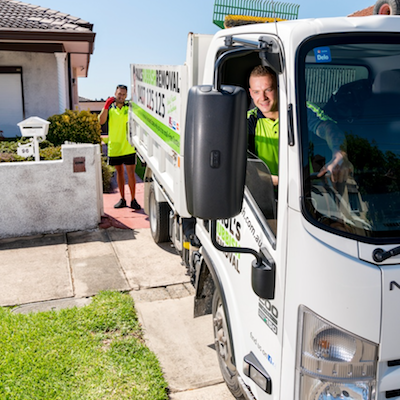 Excellent service, quote given on the spot for major clean-up of household throw-outs. The team provides quick, efficient and courteous removal! Very satisfied customer.
You guys are great, I'll happily recommend you. I just wished I had found you sooner. I felt your price was a little too low when you quoted… so I didn't think you would do such a good job… well done for proving me wrong.
Paul, sensational job as always, love how easy you make it look. Definitely won't hesitate in calling you again should either my family or friends need rubbish removed. Thanks again!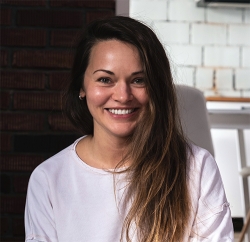 Latest posts by Sarah Ann
(see all)