The discarded waste materials alone have significantly played a huge role in climate change. As a result, the greenhouse gases in our planet's atmosphere continue to rise at an alarming rate up to this present day. And despite the best efforts of the government and other industries in the rubbish management, the damage remains–only at a different level.
Not only that but one of the biggest problems we are facing when it comes to waste disposal–humans generate rubbish excessively. On top of that, the majority cannot provide a sustainable way of resolving the issue. And now, our discarded rubbish is filling up the waterways and landfills. 
The negative effects of improper rubbish disposal are not only unsightly and detrimental to the environment. But it also has a significant effect on the economy. Know more about the detrimental factors and how can we avoid them in our little 
Climate Change: Consumerist Society
As human activities increase, so is the emission of greenhouse gases. Nature itself is already fragile over the years of abuse brought by human activities. However, people and their reckless behaviour continue to contribute to dumping carbon dioxide in the Earth's surface which results in climate change. 
Furthermore, as the population continues to grow, so is the demand to produce more to meet the needs. We live in a consumerist society that products are disposed of and produced at a high rate. 
Harmful Effects of Poor Rubbish Disposal to Climate Change
We can't deny that human waste is an inevitable by-product as people need to feed, grow and produce. But, on how rubbish disposal is dealt with is the most important factor to mitigate the alarming situation. As waste generation increases, so as the changes in our climate that has become more obvious over the years. 
Furthermore, the physical problem underlying climate change is the enormous amount of carbon dioxide and other greenhouse gases such as methane and nitrous oxide. These harmful chemicals are brought about by discarded waste materials which will be distributed in the air–the earth's atmosphere.
Besides discarded rubbish materials, the following is a list of human activities that contribute to the greenhouse gases emission into the Earth's surface. And it further enhances the greenhouse effect in warming the Earth.
Burning fossil fuels e.g. coal, oil, natural gas

Transportation

Electricity production

Land clearing and agriculture
However, the Australian government is critical about the alarming rate of climate change and responded by creating policies and programs to mitigate greenhouse gas emissions. This is also in regard to the government's obligation under the Paris Agreement, including:
Developing and coordinating domestic climate change policy
Administering climate change programs to help reduce emissions
Developing and coordinating renewable energy policy and regulation
Engage with stakeholder groups and the community on climate priorities
Support businesses and industry to innovate and adopt smarter practices and technologies
Assist the land and agriculture sector in reducing greenhouse gas emissions and adapt to the changing environment
In A Nutshell
Discarded waste materials are more than just an eyesore cluttered in our landfills and oceans. Rubbish has become detrimental to the environment over the years. Due to the residues from rubbish materials which releases toxins and other harmful chemicals causing environmental problems. More than that, these harmful elements also create health problems and economic concerns prompting the government to counter the negative effect. 
However, by choosing to make a difference in preventing waste and promote recycling more. And instead of procuring raw materials, it will significantly help curb the effects of greenhouse gases. 
Trusted Rubbish Removal Service Provider in Sydney
Paul's Rubbish Removal offers a range of affordable and eco-friendly rubbish removal services in Sydney. We take pride in our team of skilled rubbish removalists in providing you with safe and efficient rubbish removal services 24/7 across Sydney. If you want an efficient and competent team of rubbish removal providers, call us today!
Do not hesitate to give us a call and let us know what type of rubbish removal services you need. We can tailor our services according to your schedule. Call us at 0407 125 125, our friendly staff will walk you throughout the process. Paul's Rubbish Removal is available for same-day rubbish removal services.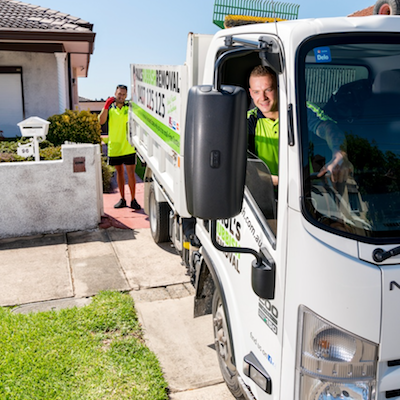 Excellent service, quote given on the spot for major clean-up of household throw-outs. The team provides quick, efficient and courteous removal! Very satisfied customer.
You guys are great, I'll happily recommend you. I just wished I had found you sooner. I felt your price was a little too low when you quoted… so I didn't think you would do such a good job… well done for proving me wrong.
Paul, sensational job as always, love how easy you make it look. Definitely won't hesitate in calling you again should either my family or friends need rubbish removed. Thanks again!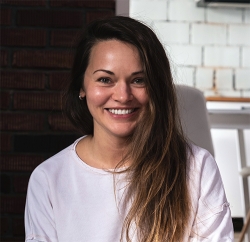 Latest posts by Sarah Ann
(see all)