One of the biggest options in improving waste management is investing in good technology to turn that rubbish into a useful source. It could be something sustainable, or a new resource that is beneficial for all. One of these options is Waste to Energy Technology. Not only does this technology mitigate waste, but it also recycles waste into energy. To simply put, your waste can now be a source of power for your homes via this method of energy conversion.
What is Waste to Energy Technology?
On a more outward definition, what exactly is Waste to Energy Technology? It isn't just throwing away your trash and expecting it to eventually turn itself into something else. Waste to Energy Technology is a result of innovations and processes used to transform trash into usable energy. It involves a lot of machinery and complex processes done in industrial settings. After all, it's not simple to just turn trash into the electricity that fuels your homes and keeps it running. 
There are plenty of steps involved in achieving the conversion of energy from trash. Each step precisely practised in careful actions as each one is pertinent in achieving the kind and amount of power needed. Moreover, Waste to Energy technologies is often done in large scale operations resulting in massive changes and effects in surrounding environments. This is how it generally goes:
Waste collection from homes and establishments

Waste assortment and segregation

Waste storage in plants

Waste to Energy Conversion technologies
The collected trash can now undergo through any chosen technology for waste conversion. After being transformed into other kinds of energy, your waste can now be distributed to your homes and other establishments. As a result, distributing this power involves another set of processes from your local power distributor. 
What are some different Waste to Energy Technologies? 
There are different types of technologies for waste to energy conversion. Industries devoted to waste to energy conversions typically have very large areas and plants to house in all kinds of equipment and machinery to treat the waste from your home. Some of which might be familiar to you, others, are for more complex kinds of energy to be generated.
Incineration the most common technology used to transform your domestic waste into usable power again. Incineration is burning off the organic material in collected waste and using the heat energy to power steam generators which then powers your home or any establishment. This method is quite old fashioned, however, many plants use it as it generates electricity that can effectively be available for use. 
Pyrolysis, on the other hand, is a thermochemical process that involves breaking down organic waste at really high temperatures. It is another form of incineration for waste. This process is often be used to generate other kinds of products, one of which can be converted to energy. This technology then produces bio-oil which can be transformed into more usable forms of energy like thermal energy and electricity that can power your homes. 
For massive food waste volumes, there is a different waste to energy technology available. This is called anaerobic digestion which produces biogas from the different decomposition rates of food waste. Microorganisms break down the organic waste in this process. This gas can now be transformed into electricity that can power through different locations. 
Conclusion
Different technologies and innovations are made every single day to lessen the garbage problem here on Earth. Scientists and industries alike work hand in hand to do this in partnership and support from government councils. However, the problem really doesn't go away unless everybody does their part to use and carefully advocate for these changes. This waste issue should start and end with us. 
Paul's Rubbish Removal is available to help you in your garbage needs. As a team of expert rubbish removalists with more than two decades of experience in the field of waste removal, we offer only professional rubbish removal service to you. We work hand in hand with different agencies and people to make sure that the trash you give can still be converted into something else. Let's work hand in hand in bringing more sustainable options for the future. Don't hesitate to contact us!
Call us at 0407 125 125 or send us an enquiry at info@paulsrubbish.com.au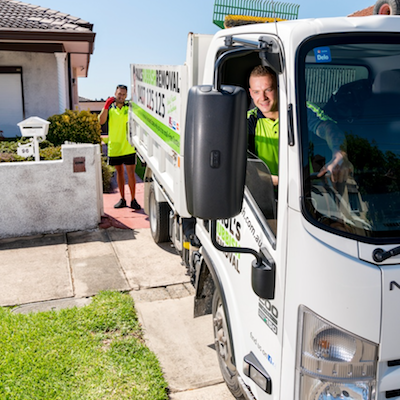 Excellent service, quote given on the spot for major clean-up of household throw-outs. The team provides quick, efficient and courteous removal! Very satisfied customer.
You guys are great, I'll happily recommend you. I just wished I had found you sooner. I felt your price was a little too low when you quoted… so I didn't think you would do such a good job… well done for proving me wrong.
Paul, sensational job as always, love how easy you make it look. Definitely won't hesitate in calling you again should either my family or friends need rubbish removed. Thanks again!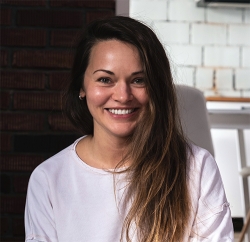 Latest posts by Sarah Ann
(see all)