Did you know that Australia produces an average of 647 kg of municipal waste annually? According to a recent report published by the Organization for Economic Co-operation and Development, (OECD), Australia is the fourth biggest producer of municipal waste globally, only lagging behind, the US, Denmark and Switzerland. Even though not all this rubbish comes from our home, it is still a sad indication of our wasteful nature. While developed nations tend to generate the most waste per person, this doesn't always have to be the case.
Unsurprisingly, household waste tends to increase dramatically during the Christmas period. The extra food, the shopping waste, as well as the countless gifts, mean we send tons of waste to our landfills during the festive season. This implies that as Australians, we need to do more to cut back on the amount of waste created as part of Christmas celebrations. You are highly urged to be environmentally thoughtful when you celebrate this festive season.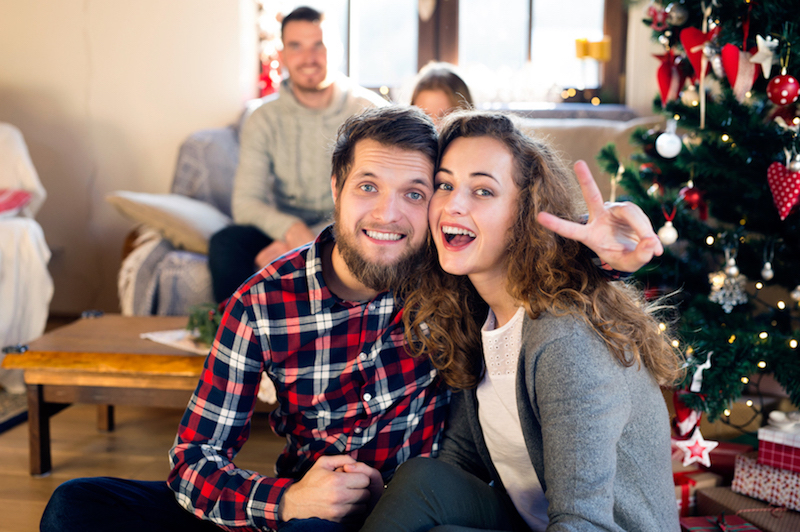 Let's take a look at some of the sustainable ways through which you can effectively manage your waste this Christmas.
1) Give thoughtfully
Before you give out a particular gift, you are encouraged to consider the potential environmental impact of whatever you are giving. Give a treat that has a relatively environmental impact. There are lots of eco-friendly gifts out there on the market. For instance, gifting a loved a new TV or a laptop would mean that he/she would have to dispose of the old appliance, which may not be a good idea.
2) Identify the type of waste
Tinsel garland and strings of popcorn are classified as household waste. Therefore, you should place such items in your garbage containers for easy disposal.
3) Christmas lights
Burned-out bulbs may not be accepted by most recycling centres. This implies that you should contact your local municipal recycling centre to deal with them.
4) Consider non-battery gifts
When selecting holiday gifts, don't go for those that require batteries unless otherwise. It is common for parents to purchase gifts that light, talk and play music for their kids. Even though it is quite acceptable, you should consider the type of harm you could be causing on your immediate environment.
5) Reduce your packaging waste
Disposable packaging is a huge part of food waste which most of us tend to ignore. Over time, plastic, paper and cans can pile up during Christmas. Equally, don't serve bottled water. Use your own filtered tap water and you'll not only be saving money but the amount of plastic waste in your bin.
6) Mind your cooking
Celebrating the festive season usually means buying and cooking a lot of food. Unfortunately, the reality is that the amount of leftover after the main celebration far much outweigh the amount of food consumed. Anything which can't be eaten should be disposed of in the bin immediately.
Decorations have equally become common culprits of Christmas wastes. A significant number of Christmas decorations are made of metal, glass, paper, wood, ceramics and perhaps plastic.
How should you deal with Christmas decorations?
These decorations are either recyclable or not. Check out below on how to deal with your decorations.
Tinsel
It is critical to note that this material is not recyclable. After losing its spark, you need to be disposed of in the rubbish bin.
Baubles
Even though most plastic baubles are worthwhile recyclables, their glass counterparts aren't. Your broken glass baubles should be wrapped and put together with other general waste.
Paper decorations
These are highly recyclable. However, you could do better by dumping your paper chains in the compost, if you have any.
Wreaths
This is usually an assortment of leaves, flowers, twigs as well as fruits. Clearly, they are made of evergreens and you should have little trouble disposing of your wreath. What's even encouraging is that the decorative wreath parts such as the plastic flowers, ribbons and the base can be used again and again. You can safely keep them and use to design another awe-inspiring wreath in the next celebration!
Christmas lighting
Homeowners are always urged to opt for LED lights because they not only last relatively longer but are equally more energy efficient and long-lasting. With that in mind, you should not put strands of light in your garbage or recycling bins. Instead, check with your local recycling centres and see if they collect such rubbish.
What about my lovely Christmas tree?
No matter how lovely or glossy your Christmas tree may seem, you'll definitely have to dispose of it at some point down the line. Artificial trees are usually made from a whole host of materials hence might not be good candidates for recycling.
You can give out your unwanted Christmas tree to charity shops. You can also sell them for a profit. On the other hand, real trees are highly recyclable. You can easily drive them to your nearest recycling centre which accepts logs, trees and perhaps stumps.
With these super, effective and practical tips at your disposal, we are more than certain that you'll be able to significantly reduce your amount of waste generation this festive season.
For any type of cleanup or rubbish removal this Christmas, contact the professionals at Paul's Rubbish Removal. We will collect any rubbish, junk, waste or debris in Sydney this Christmas so you won't have to worry about it!
Call 0407 125 125 at any time for a free quote today!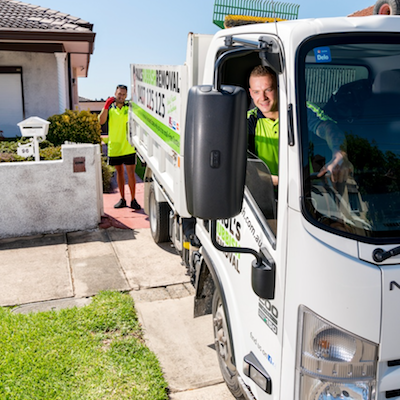 They quickly removed our heavy furniture without any hassle or questions. very professional and great customer service!
I definitely recommend choosing Paul's Rubbish Removal! They provided outstanding services and were very friendly, which was something that we did not expect! I was blown away by how quick they were able to arrive and remove the mountain of rubbish from my backyard. 5-star rating from me!
We urgently needed a clean-up service that was to be completed by 6am the next day. Paul's Rubbish Removal went out of their way to make sure that we were properly looked after and got the job done before the deadline. Many thanks!!
Wow… you guys made my life so much easier. We took a very long time searching for a good rubbish removal service in Gold Coast. So glad that we went with you guys!