Paper is one of the basic products that people use every day. People use it for office work and daily operations. Many businesses use it as packaging material and containment options. Industries create other everyday products and depend on paper as its main raw material. Paper is important. It is a very big product that many thousands of people work with paper. As much as 14,000 people work in converted paper related manufacturing.
The most crucial inquiry is this: where do the majority of paper products come from? Paper comes from wood which comes from trees. With all the ongoing environmental and economic issues in the field of global forestry and wood industries, paper is heavily affected. What is going on and what can we do to help with paper issues?
Paper and forest fires
Australia has 134 million hectares of forested land. This is 17% of the total continent's land area. Can you imagine, almost a fifth portion of the homeland slowly depleting and lost to various operations and events? Paper isn't the only thing that contributes to Australia's slow forest area decrease. In the recent Black Summer, the Australian bushfire season burned around 18.6 million hectares of land, putting a lot of the nation in grave danger. In addition to manmade deforestations by people, these events happen normally too.
Paper and deforestation
As paper comes from wood and trees, it's logical to cut down trees. As much as recycling can curb the demand from these natural resources, it's hard and expensive to maintain a purely recyclable lifestyle that includes paper consumption. Australia didn't fall behind as the biggest consumer and producer of paper in the globe. Paper products contribute as much as $3.3 billion in the economy. To keep up with the ongoing demand, it is no secret that deforestation is a consequence of people's paper needs.
Not to mention, a lot of revenues and industries revolve around paper. There simply can't be a complete shutdown of cutting out trees. Because of this reality, the governing sectors work hard not to stop the phenomenon of deforestation, but to regulate it. Laws and policies are in effect to put businesses in a high standard when producing paper products. Enforcers work to mitigate any illegal activity that results from illegal logging. Deforestation and paper come hand in hand.
What can we do
As consumers, the best thing to do is to lessen the reliance and demand for paper. Slow steps always count in making sure that more trees have the protection, to protect us too. Recycling is a good start in starting personal lifestyles that can lead to better waste management. There's no one way to address deforestation. Every little bit of action that starts at home is vital. The next time you go out grocery shopping, bring out your eco bags to contain the products. For your next coffee run, bring your tumbler to lessen paper cups for your drink.
No Paper Policy
Adapting a No Paper Policy helps keep paper demand lower than expected. It's a collective effort that everybody has to do. Valuing trees and forests also means making sure to keep lands healthy and less logged trees. No Paper Policy should serve as a guide in fighting deforestation, a recycling initiative that anyone can do. As such, it doesn't necessarily mean banishing paper products. Rather, it's an initiative to lessen paper products that come from the forests and trees – an invitation for better paper recycling methods and innovations from Australia.
Conclusion
Deforestation and paper go hand in hand. You can't have one without the other unless we all live in an ideal setting where the best environmental practices are in good work. Everyone is responsible for monitoring personal consumption that can turn counterproductive and even dangerous to the environment. This includes paper products that contribute to the diminishing number of trees in the wild.
Call Paul for your Rubbish Removal needs!
Paul's Rubbish Removal stands in the fight against environmental practices. We only have one Earth to live in. It doesn't matter if small steps seem irrelevant and insignificant. It's our responsibility to keep Australia a sustainable space. Because of this, we offer rubbish removal services that also recycle. It doesn't matter if we're taking away only your paper waste. Working with us means being keen about the only home we have for generations to come.
We provide Household Rubbish Removal, Fast Kerbside Pick Ups and more. We are available 24/7.
For enquiries or to book a rubbish removal job, call us at 0407 125 125 or send us an email at info@paulsrubbish.com.au.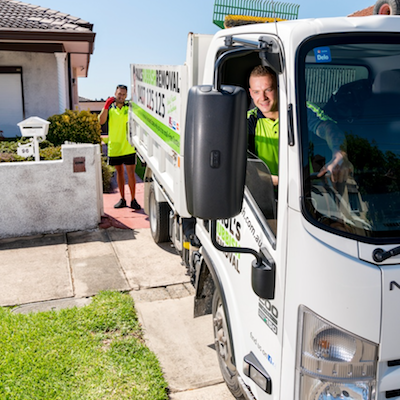 Excellent service, quote given on the spot for major clean-up of household throw-outs. The team provides quick, efficient and courteous removal! Very satisfied customer.
You guys are great, I'll happily recommend you. I just wished I had found you sooner. I felt your price was a little too low when you quoted… so I didn't think you would do such a good job… well done for proving me wrong.
Paul, sensational job as always, love how easy you make it look. Definitely won't hesitate in calling you again should either my family or friends need rubbish removed. Thanks again!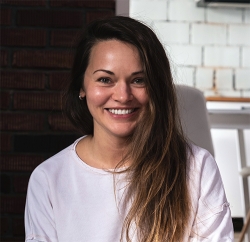 Latest posts by Sarah Ann
(see all)