The primary cause of deforestation in the world is agriculture, but wood-production and mining are also adding a significant toll. To provide food security, especially crops and beef, food producers have been clearing forest lands and converting them to pasture and farming areas. 
In 2018, WWF listed Australia as one of the worst deforesters in the world, the only developed nation in the list. Queensland had the highest cleared forest area, which is 395,000 hectares in 2016 alone. If we estimate the size, it is about 1,500 football fields cleared per day. Furthermore, the clearing process had killed about 45 million animals in that year alone. 
Thus, we should act together now to save our forest, its resources, and wildlife. Paul's Rubbish Removal is here to discuss how recycling helps decrease deforestation. 
Paper Recycling Saves Trees
Household and commercial establishments use paper for their everyday needs. But, most of the time, they are one-time-use items, and people throw them, right away. It takes about 24 trees to make a tonne of paper. With the increasing demand for paper products, especially in offices, more trees are in danger of being cut down each year, which leads to deforestation. 
Paper recycling centres can process them five to seven times for reuse. So imagine if people put recycling as their priority first? Cutting down of trees will lessen, and hopefully, save forest resources from deforestation.  
Modifying Broken Furniture Helps Prevent Deforestation
Most of the time, furniture manufacturers create tables, chairs, sofa sets, and doors from wood materials. Wooden furniture provides visually appealing ambience to one's home. But as time progresses, they can wear and tear. Recycling them should be your number one priority. 
Remember that throwing broken furniture away — without second-thoughts — wastes our forest resources. If the system creates more demands for wood, cutting down of trees would likely happen. A simple act of avoiding wood products can help the environment if we prioritise recycling them as much as possible.  
So, if you are a DIY expert, you can recycle them yourself to create something valuable. If not, you can donate worn out but functional furniture to charitable organisations. Also, you can use Paul's furniture removal service for proper disposal.    
Material Recycling Decrease Deforestation
Aside from tree logging, mining activities also trigger deforestation. The mining industry clears forest land to obtain minerals. For example, bauxite is a raw material of aluminium cans. Most of the time, it is found near the surface. So instead of digging deep, miners are clearing wide. That way, they need to get rid of obstacles such as trees, plants, and soil. 
How can we avoid the clearing of forest lands from bauxite mining? Recycling is the right solution to help decrease deforestation. Note that aluminium cans are easy to recycle. People can use them as containers. Scrap metal shops can also buy them for a rated price. And lastly, recycling centres can reprocess them as they have about 69% recyclability rate. 
In general, most materials are composed of minerals that came from the forests. Thus, recycling rubbish — such as plastics, glass, and metals — can help decrease raw material generation that may lead to lower deforestation rate.    
Conclusion
With the increasing market for goods and products, humans mostly rely on forest resources. However, we demand more than we care. Deforestation has been a global issue for decades now that we must solve, and recycling is one way to do that. 
Through paper, wood-product, and material recycling, we can help decrease deforestation. It would reduce the demand for forest products, which means that trees and lands are safe from exploitation. 
Paul's Rubbish Removal Priorities Recycling of Wastes 
Here at Paul's Rubbish Removal, we prioritise recycling in our rubbish removal services to help the fight against deforestation. If you need a trusted partner who can take care of all your wastes in an eco-friendly way, we are the right one for you!
Our expert removalists can sort and transport your residuals and recyclables to drop-off points and recycling centres, respectively. We understand that dealing with piles of rubbish can be quite challenging. We have the right tools and equipment to get rid of them safely and efficiently. At the earliest time possible, expect our friendly staff to be at your door. 
We are available 24 hours a day, 7 times a week. Contact us at 0407 125 125 or send us a message through email.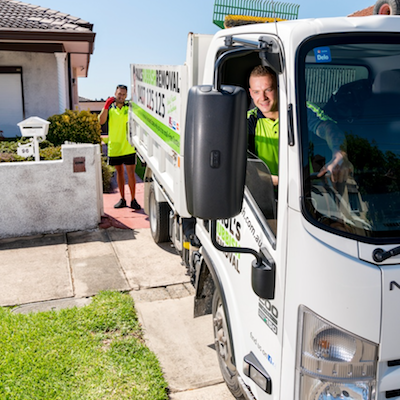 Excellent service, quote given on the spot for major clean-up of household throw-outs. The team provides quick, efficient and courteous removal! Very satisfied customer.
You guys are great, I'll happily recommend you. I just wished I had found you sooner. I felt your price was a little too low when you quoted… so I didn't think you would do such a good job… well done for proving me wrong.
Paul, sensational job as always, love how easy you make it look. Definitely won't hesitate in calling you again should either my family or friends need rubbish removed. Thanks again!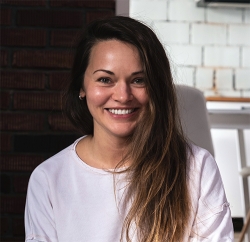 Latest posts by Sarah Ann
(see all)