Stress is one of our biggest enemies and also a common trigger for a variety of health conditions. We usually relate stress with pressure from work, relationships or a lack of sleep. But did you know that rubbish lying around the house may be equally responsible for building up stress.
By rubbish, we don't just mean the obvious garbage but the unwanted clutter. Not only do they eat up space in the house but also create a mess in your life. Although rarely seen as a source of stress, rubbish is without a doubt a contributor.
In this article, we will discuss how rubbish can cause you stress and its impacts.
When there's junk lying around the home or office, they attack your mind with excessive visual, tactile, and olfactory stimuli which makes the senses work more than necessary. As a result, you can feel de-energised and directly impact your mood for the rest of the day.
Rubbish looks unsightly and they distract the focus of anyone who passes through the area. Having waste scattered around the area can also result in an accident or fall.
Apart from looking unappealing, rubbish can give off a foul smell when they start decomposing. This makes it tough for people to relax physically and mentally.
Rubbish in the household or workplace will make the area look untidy so the brain always gets the signal that work is never complete. This creates a feeling of constant mental stress that can make you anxious and irritated.
How Does Rubbish Impact Our Well Being
When there is clutter around the house, finding something that you need immediately may take hours and you may even risk losing important papers or keys in the pile of rubbish. This can cause frustration leading to high blood pressure and other anxiety issues.
Rubbish inhibits the productivity and creativity of individuals. By eating up the open space in the house or office, clutter can reduce your problem solving and brainstorming capabilities.
Clutter can make you feel guilty or embarrassed when people unexpectedly visit your home, so you may try to withdraw yourself from the social circle.
If you let the waste accumulate and build up a huge mountain, it can fill you with anxiety because you don't know how much time it will take you to get rid of that pile.
How To Get Rid Of The Stress
Now that you know how rubbish can cause you stress and its impacts, start decluttering today. It's never too late to get rid of waste and make way for healthier living. Just call Paul's Rubbish Removal and we will pick up rubbish from your Sydney home or office faster than you thought possible.
We also offer same-day rubbish removal, so no matter how big or small that pile of junk is, we've got you covered. Our professional team excels at safely disposing of all types of household, construction, deceased estate, office junk such as old computers, large tables, mattresses, old furniture, old car parts, old printers, and so on.
Paul's Rubbish Removal also believes in protecting the environment, hence our team is committed to removing household rubbish and recycle them appropriately. Call us on 0407 125 125 for a free quote today!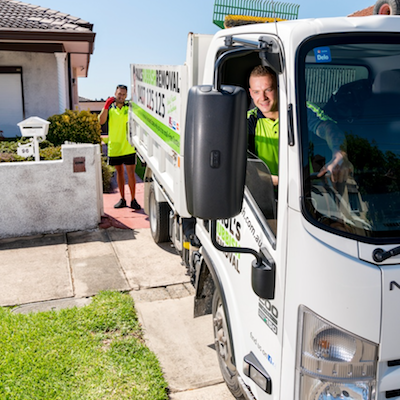 They quickly removed our heavy furniture without any hassle or questions. very professional and great customer service!
I definitely recommend choosing Paul's Rubbish Removal! They provided outstanding services and were very friendly, which was something that we did not expect! I was blown away by how quick they were able to arrive and remove the mountain of rubbish from my backyard. 5-star rating from me!
We urgently needed a clean-up service that was to be completed by 6am the next day. Paul's Rubbish Removal went out of their way to make sure that we were properly looked after and got the job done before the deadline. Many thanks!!
Wow… you guys made my life so much easier. We took a very long time searching for a good rubbish removal service in Gold Coast. So glad that we went with you guys!