Let's face it. The condition of the environment has gone through difficult situations due to human activities. We exploit our natural resources to the point that they cannot recover. Burning of fossil fuels, deforestation, and urbanisation are some man-made processes to blame for the increasing global temperature that leads to climate change. 
But, can we avoid extracting our natural resources? It is a challenge to meet human necessities while maintaining a sustainable environment. However, we should demand stricter laws and regulations in excavating and clearing forest lands. 
In our little way, what can we do? By managing our wastes, we can help save our natural resources. So, here are some rubbish disposal tips to prevent the rapid effects of climate change:
Tip #1: Reduce as Much as Possible
Before throwing away things irresponsibly, think first of different ways to reduce waste generation. In Sydney alone, households produced 1.84 million tonnes of wastes, which is about half of the total NSW rubbish collected in 2019. Most of the time, metropolitan cities enjoy the luxury of having countless options. However, where do they get the resources? From the forest areas that people often neglect. 
By reducing and avoiding unnecessary items, you can also decrease your waste generation. In this way, you will also lessen the resources needed to create a product. In particular, paper and plastic, which are two of the most used materials, can help save trees and landfilling rate, accordingly. 
Furthermore, the decaying process of food waste in the landfills releases methane gas, which is more potent than carbon dioxide. It contributes to the effects of greenhouse gases emission, which traps heat in the atmosphere and eventually leads to climate change.  
Tip #2: Prioritise Recycling 
If you can't reduce waste, you should prioritise recycling. It is an effective method to prevent the rapid effects of climate change. Note that when you recycle, you are diverting your junks from the landfills and make something valuable out of them. It would decrease the landfilling rate and the use of resources to create goods and products. 
According to the University of Southern Indiana, each tonne of paper recycled can help save 17 trees, 1.5 cubic metres of oil,  2.3 cubic metres of landfill space, 4000 kilowatts of energy, and 26.5 cubic metres of water. And that's just paper alone, imagine what we can do if we recycle other rubbish items as well. 
Look at some tips on how to recycle rubbish at home with this article, and check out the do's and don'ts of recycling here. 
Tip #3: Hire a Trusted Rubbish Removal Company
In terms of rubbish disposal, local council pick-ups have limitations on their services, and they don't collect waste longer than 1.5m and heavier than 100kg. So, to deal with massive piles of junk, a rubbish removal company is the best choice. 
However, you should choose a well-established and reputable company that can divert your wastes from landfills and prioritise recycling as much as possible. Most companies will just collect and unload them to dumpsites, but that is not the case for Paul's Rubbish Removal. Our team has solid partnerships with trusted recycling centres to help lessen the impact of climate change.  
Conclusion
Through collective action, we should conserve our natural resources so that the future generation will not suffer. In simple, yet effective rubbish disposal, we can make an impact. As discussed, we should participate in the reduce and recycle campaign to prevent the rapid effects of climate change. 
Paul's Rubbish Removal Eco-Friendly Services
Book a rubbish removal service with Paul now and experience excellent and efficient rubbish removal services. We understand that our natural resources are in a dangerous situation, so we make sure to get rid of your wastes through the eco-friendliest way possible. We have a vast network of recycling partners to ensure that your recyclables will not reach landfills.
No matter what the waste type or size is, our professional removalists would have the right equipment and device to discard them quickly and efficiently. Expect us to arrive at the earliest time possible after your call. We are available 24/7, so don't hesitate to ask for assistance. 
For the best and affordable rubbish disposal, connect to Paul now. Call us at 0407 125 125 or send us a message via email.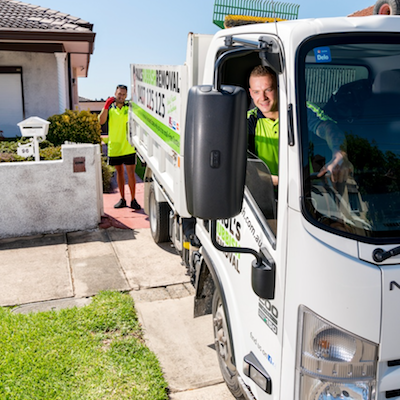 Excellent service, quote given on the spot for major clean-up of household throw-outs. The team provides quick, efficient and courteous removal! Very satisfied customer.
You guys are great, I'll happily recommend you. I just wished I had found you sooner. I felt your price was a little too low when you quoted… so I didn't think you would do such a good job… well done for proving me wrong.
Paul, sensational job as always, love how easy you make it look. Definitely won't hesitate in calling you again should either my family or friends need rubbish removed. Thanks again!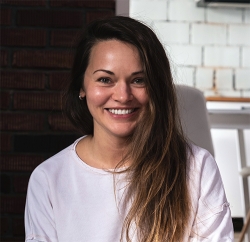 Latest posts by Sarah Ann
(see all)