Climate change is as real as the earth is round. In fact, the effects of climate change are already immediately palpable nowadays. Global warming has led to shrinking mountain glaciers, melting ice caps in Antarctica, Greenland, and the Arctic, and rising sea levels all over the world. 
Moreover, the large-scale shifts in weather patterns have also brought about a different set of issues such as frequent storms and flooding, extreme drought, and changes in plant and flower blooming periods. 
Even though climate change is already upon us, many people still don't realise this. And if you're one of these people, we have 10 shocking statistics about climate change that should change your perception.
Every year, global sea levels have been increasing by 0.13 inches or 3.2 millimetres. In the last century, it was recorded that the average global sea level rose by about 8 inches or 20 centimetres). Additionally, the rate of sea level rising is now occurring at a much faster rate than before. 
1.14 degrees Celsius Increase in Average Global Temperature 
Since the late 19th century, the earth's average surface temperature has increased by about 2.05 degrees Fahrenheit (1.14 degrees Celsius). This global warming phenomenon is due to the increasing amount of carbon dioxide and greenhouse gases in the atmosphere, causing the greenhouse effect.
Ocean Temperature Increment by 0.33 degrees Celsius 
Because of the increase in the earth's surface temperature, the ocean, which absorbs heat, has become warmer by 0.6 degrees Fahrenheit (0.33 degrees Celsius). 
Oceans Absorb 30% More Carbon Dioxide
Likewise, oceans also absorb carbon dioxide from the atmosphere and since we now have more of this gas, oceans have become more acidic. Our ocean surface waters have become 30% more acidic because they absorb about 7.2 to 10.8 billion metric tons of carbon dioxide every year.
428 Billion Metric Tons of Ice Caps Melting per Year
Ice caps in Greenland and Antarctic are melting and decreasing every year. Since 1993, Greenland lost an average of 279 billion tons of ice per year while Antarctica lost about 148 billion tons of ice per year.
415 Parts per Million Carbon Dioxide in the Air
In May 2020, NASA reported that we have the highest concentration (415 Parts per Million) of carbon dioxide​​​​​​​ in our atmosphere ever recorded.  
19 Warmest Years
We have been experiencing since 2001 the warmest years in human history. The year 2016 ranked as the warmest year on record, followed by 2019. Data from NASA shows that the average global temperatures in 2019 were 1.8 degrees F (0.98 degrees C) higher than the mean temperature of the 20th century. 
11% of global greenhouse gas emissions come from deforestation
Deforestation contributes approximately 11% of the greenhouse gas emissions from the entire world. This amount is nearly the same as vehicular greenhouse gas emissions.
Due to global warming, many species of butterflies, foxes, and even plants migrate and move to colder areas and regions for survival. Polar bears and penguins also face life-threatening challenges due to melting glaciers and ice sheets. Furthermore, pestiferous creatures like mosquitoes, crop pests, rats, and jellyfish are thriving because of these temperature changes. 
Greenhouse Gas Emission from Rubbish
In 2010, global carbon dioxide emission from rubbish reached nearly 800 million metric tons (882 million tons). More than that, rubbish in landfills also contributes to the greenhouse effect. The decomposition of organic wastes in landfills produces landfill gas which is roughly 50 percent methane and 50 percent carbon dioxide. 
The Most Trusted Rubbish Removal Company in Sydney
Rubbish emits carbon dioxide which contributes to the greenhouse effect and, ultimately, to global warming and climate change. So, if you want to help the environment, you can do so by simply disposing of your rubbish properly. 
Paul's Rubbish Removal can help you deal with your rubbish at home in the most environment-friendly way. Here at Paul, we genuinely care for the environment, that is why our team of expert rubbish removalists will not just collect and dispose of your rubbish. We will also segregate and recycle as much as we can. 
That way, we can reduce the amount of rubbish that goes to our landfills, consequently minimising the production of landfill gas which adds to the greenhouse effect. 
Free yourself of the hassle of rubbish disposal. Call Paul today at 0407 125 125 or send us an email. We offer 24-hour rubbish removal service around Sydney for same-day rubbish removal.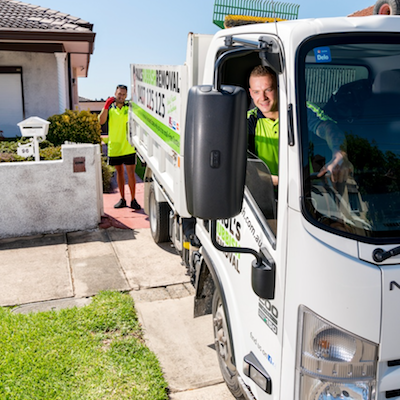 Excellent service, quote given on the spot for major clean-up of household throw-outs. The team provides quick, efficient and courteous removal! Very satisfied customer.
You guys are great, I'll happily recommend you. I just wished I had found you sooner. I felt your price was a little too low when you quoted… so I didn't think you would do such a good job… well done for proving me wrong.
Paul, sensational job as always, love how easy you make it look. Definitely won't hesitate in calling you again should either my family or friends need rubbish removed. Thanks again!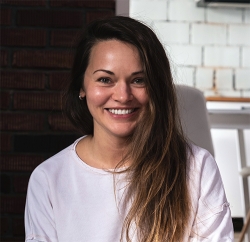 Latest posts by Sarah Ann
(see all)