Waste is an important issue in any nation. After all, one household generates small waste. However, put all of the waste Sydney produces every single day, and it can be much harder to manage and to tackle. The ongoing waste volume situation around the globe right now can be daunting to think about. While you think you can manage your own trash well, others cannot. Because of this, there are laws that help in shaping waste management and disposal.
There are regulations and policies made that can help Sydney in dealing with its waste well. Its purpose is to mitigate any issues regarding waste. Another purpose is to give a more well-kept order for waste, may it be from your home or local industries. These are some laws that affect your waste:
Protection of the Environment Operations Act 1997
With the rise of rubbish around, it's not only you who can get affected by its negative impacts. Now more than ever, it's the environment that suffers the drastic degrade of mismanaged waste. The objective of this law is simple: protect, restore and enhance the condition of the environment in Sydney. This act was made to make sure that environmental protection was achievable via numerous other policies under it. 
These policies include steps in the issuance of licences for those that contribute to water pollution. Another aspect of these policies includes penalties and fines for businesses that don't follow proper waste management of their own rubbish. To keep your business running smoothly, keep an extra keen eye on its waste generation to avoid paying any extra fees. 
Waste Avoidance and Resource Recovery Act 2001
You might think that having acts and policies regarding waste is enough to keep the waste situation from getting worse. There are better ways to handle your rubbish and one of them is really to just avoid generating waste as much as possible. As such, this act came into work.  Reducing waste is still one of the best ways to deal with rubbish. After all, there's no need to dispose of garbage if there's none.
This policy includes schemes to entice businesses to extend the life cycle of their products. The drive for more sustainable business practices and methods. For instance, for beverage companies, refund amounts are given to containers sent for recycling. If you plan to have a beverage stand, collect your used bottles and send them over to facilities. This way, you hit two birds with one stone: zero waste generation from you and incentive for recycling.
Waste Regulation
Many policies around that you might have heard of also include standards and protocols for waste management. As such, the Waste Regulation is there to serve as a guide for local councils to implement and for you to follow. Your local waste facilities should be able to adhere to certain guidelines before being truly functional to accept and collect your waste. 
Provisions for the Waste Regulation takes into consideration waste types and volumes. As charges can be given to waste that is not properly managed, keep your waste properly. Segregate them as meticulously as you can and make sure to put them in their specific containers.
Conclusion
These policies given by Sydney might be a little too complicated to understand, but they're there to guide you. With proper waste methods and management, dealing with garbage doesn't need to be as difficult as you think. All you need to do is act on small ways like following guidelines or letting your expert rubbish removalists do them for you. 
We collect the trash you don't want to deal with. We at Paul's Rubbish Removal, offer fast and affordable rubbish removal services just for you. We stick to the laws of Sydney in dealing with your waste and always make sure that your trash is in proper care before engaging them into more sustainable methods. Don't worry about your trash. Let us take care of them for you.
Call us at 0407 125 125 or send us an enquiry at info@paulsrubbish.com.au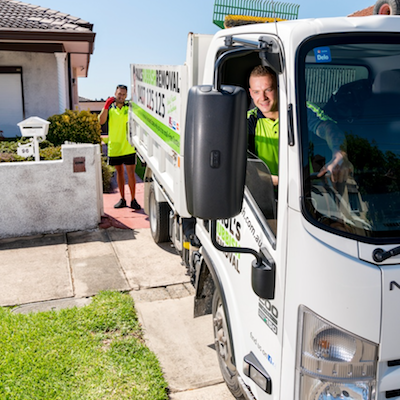 Excellent service, quote given on the spot for major clean-up of household throw-outs. The team provides quick, efficient and courteous removal! Very satisfied customer.
You guys are great, I'll happily recommend you. I just wished I had found you sooner. I felt your price was a little too low when you quoted… so I didn't think you would do such a good job… well done for proving me wrong.
Paul, sensational job as always, love how easy you make it look. Definitely won't hesitate in calling you again should either my family or friends need rubbish removed. Thanks again!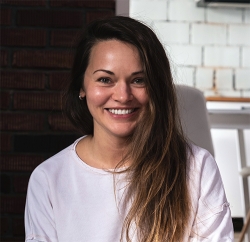 Latest posts by Sarah Ann
(see all)