Construction work is more often than not mentally and emotionally exhausting. For property owners and project managers, countless days, weeks, months, and sometimes years of developing a project takes a toll on their well-being. It is usually a sigh of relief when the construction work comes to an end. However, the successful completion of any construction work comes with a new headache— debris removal.
During construction, whether it is a new project or a renovation, numerous different types of materials find their way to the site. Once their work is done, artisans hardly remove any debris from the construction site. The crucial work of cleaning up after them either befalls the project manager or the property owner. Before undertaking this daunting task, it is important to find out which types of construction debris need professional removal.
Sand and Soil
Sand and soil are among the most common construction debris. Whereas one may find work for them especially in landscaping, sometimes the quantity is just too much and needs to be disposed of. Due to the environmental laws governing waste disposal in Australia, professional services may need to be employed to get rid of the waste. Waste disposal companies have access to landfills and the necessary licenses to dispose of the waste in them.
Brick and Concrete
Brick and concrete are perhaps one of the most challenging construction debris to get rid of. For starters, the weight itself is a huge challenge. More often than not, brick and concrete require heavy lifting equipment to load onto trucks. It is much cheaper and convenient to hire a debris disposal company with the required equipment, as opposed to hiring the equipment separately and doing it yourself.
On numerous occasions, the brick and concrete may need to be broken down into smaller pieces for easier handling. Breaking concrete not only needs equipment but physical work as well. Additionally, brick and concrete can be recycled as opposed to ending up in a landfill. A majority of concrete suppliers accept old concrete and crush it to make new concrete mix and aggregate.
Timber and Wood Products
Timber is one of the most common materials found in building and construction sites. It is used either in its raw form or its many products. Disposal of timber and timber products is a complex issue. It is one of the materials that can be used, re-used and converted into other meaningful products.
Getting the right person to handle your timber debris is not only good for you but the environment as well. A good debris disposal company will ensure the timber debris is either re-used or recycled.
Plastic Waste
There are many sources of plastic in a construction site. Plastic comes in many forms such as wrappers and packaging, materials such as gutters and water tanks among other items. Plastic is very harmful to the environment since its non-biodegradable. However, plastic can be recycled into various useful forms, reducing its negative effect on the environment, while creating jobs and offering other useful solutions.
Asbestos
During renovations and remodelling, a lot of debris is generated. Most of this debris cannot be recycled as it is either too old, outdated or past their shelf life. Some materials such as asbestos, which was a common roofing material in the past century have been proven to be poisonous and its use banned.
As a result, asbestos has to be disposed of by qualified and certified companies and personnel only. For this reason, it is advisable to employ the services of a debris removal company. However, when dealing with asbestos, ensure your service provider is licensed to dispose of asbestos.
Conclusion
For peace of mind and, and to ensure construction debris is moved from your site in an effective and timely manner, it is advisable to contract a debris removal company. The advantages of employing debris removal services far outweigh the cost implications.
Debris removal companies come with the tools and machinery needed for the job. Their staff are also well trained and experienced in handling different types of debris, thus minimizing the risk of accidents and incidents on your site.
If you are undertaking a construction project, or have just concluded one, it would be a good idea to engage a debris removal expert. Paul's Rubbish Removal is a professional rubbish and debris removal company. They have been in the business for over ten years, gaining the necessary experience and equipment for the job. You can contact them by calling 0407 125 125 for quality and timely service.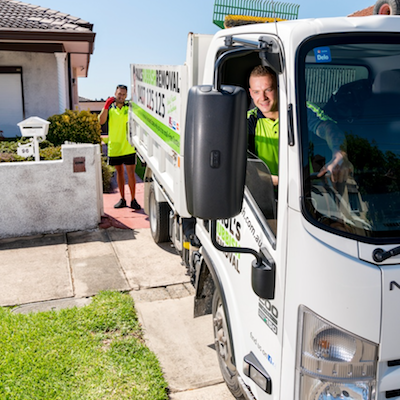 Excellent service; quote given on the spot for major clean-up of household throw-outs. The team provides quick, efficient and courteous removal! Very satisfied customer.
We needed a few boys to come down to the building site and remove large amounts of materials after the demolition. Paul was very friendly and gave us all the info we needed. We scheduled for him to come down on the same-day as it was an urgent job. Not only did he arrive on-time and got the job done, he very professional throughout the clean-out and managed his team very well. Top job mate!
Paul did a splendid job with cleaning out our backyard. We had old fridges, computers, microwaves, timber flooring and heaps of other junk left over from our house renovation. Paul was quick to provide advice and how much it'd cost to get everything cleaned up. He arrived at a time which suited us best and left absolutely no rubbish behind. I can not stress how happy we are now that our family home is junk-free! Thank you!
Wanted to say a big thanks to Paul and his team for sorting out our rubbish on such late notice. Paul provided a fast and affordable quote, arrived on-time and had our rubbish totally removed within the time-frame we had given them. Can't fault these guys whatsoever!
You guys are great, I'll happily recommend you. I just wished I had found you sooner. I felt your price was a little too low when you quoted… so I didn't think you would do such a good job… well done for proving me wrong.
Paul, sensational job as always, love how easy you make it look. Definitely won't hesitate in calling you again should either my family or friends need rubbish removed. Thanks again!
Dear Paul, My husband told me what a great job you did in the kitchen, I got home and found every bit of our demolished kitchen removed and I just wanted to write and say thank you for doing it so quickly, thoroughly and for cleaning up afterwards as well. I would have no hesitation in recommending you. We both felt your price was very reasonable too. Many thanks.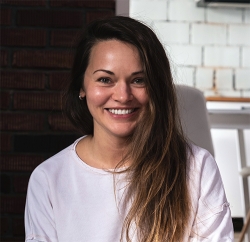 Sarah Baker is a Digital Content Writer for Paul's Rubbish Removal. Sarah is a huge advocate for recycling, environmental sustainability, health and well-being and has a genuine love for all sea animals. Keep up with Sarah by following Paul's Rubbish Removal blog!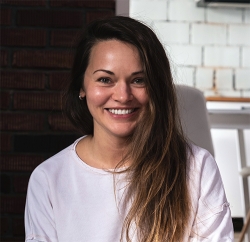 Latest posts by Sarah Ann (see all)