Over the past few years, waste management has become a pressing issue that hinders sustainable development in Australia and other countries. Generally, a lot of adverse environmental impacts are associated with waste. These can be severe threats to public health and even economic aspects.
Moreover, technological advancements aimed towards waste management and data collection allowed the rubbish removal industry to measure and evaluate their goals. Thanks to cloud services, automated instruments, and innovations towards rubbish removal, collecting raw data have never been as easy.
Companies will then translate these raw and valuable data into metrics known as waste management indicators that industries and the townsfolk understand. Afterwards, we can crunch these complicated values down into simple words that reflect our current waste situation.
Let's dig deeper and understand what waste management indicators are and why rubbish removal companies need them.
What is a Waste Management Indicator?
Waste management indicators are a set of values and data that produces relevant waste management metrics that determine a company's efficiency. These are essential for rubbish removal services in making reliable decisions, especially if they want to optimise revenue and performance at the same time.
Furthermore, rubbish removal companies can communicate their environmental performance and impact by measuring areas of concern. Besides, you want to rely on a service that's time-tested and proven, and there's no other way than to know their environmental credentials from testaments and key performance indicators (KPI).
That said, here are the common waste management indicators that rubbish removal companies are using.
Treatment of Domestically Generated Waste
Paul's Rubbish Removal and other companies play an active role in treating residential and commercial waste. This metrics will reflect how much trash they were able to divert from landfills and is essential in making crucial adjustments to craft the winning formula. Thus, they record the percentage of treated waste over the total amount of generated trash. 
Additionally, waste treatment includes recycling and incineration of collected rubbish, among other processes. When treatment facilities can no longer refine raw materials from garbage, these are then sent into landfills.
Recycling
Measuring the recycling rate is highly relevant in identifying the amount of rubbish as well as common types of waste generated in households and commercial facilities. These include the average percentage of recycled waste per household, as well as the proportion of different materials (paper, glass, metals) recycled per collection.
Incineration
Waste treatment facilities dispose of biohazardous, pharmaceutical, and toxic wastes from hospitals and other facilities by autoclaving or incineration. To keep track of carbon footprints, rubbish removal companies keep an eye on metrics involving the amount of incinerated waste periodically.
This will give them an idea about the average amount of harmful waste collected. If the trend keeps rising, it will also help them invest in additional protective equipment and safety training.
Landfilling
Even if landfilling is the last resort of waste disposal, doesn't mean we should ignore it as a metric. Landfilled rubbish are significant losses in resources in terms of materials and energy, that's why Paul's Rubbish Removal puts effort in minimising landfilled waste.
Furthermore, the anaerobic decomposition occurring in landfills generate tons of methane that escape into the atmosphere. And by keeping an eye on the graphs, rubbish removal companies can send a message to the townsfolk or the council through various digital channels to help curb the trend.
Summary
Like other industries, key performance indicators are essential for rubbish removal companies in making sure that they implement their business goals and best waste management practices.
Besides, our world is facing a plethora of crises that are impacting both the environment and humanity. And collecting data from waste management indicators help track our footprints to make sure we're heading the right way.
Paul's Rubbish Removal plays an essential role in suppressing global warming by diverting as much rubbish from landfills as possible. With over a decade in this industry, our team have developed a bespoke methodology for professional and prompt waste disposal services all across Sydney.
Call Paul's Rubbish Removal in Sydney on 0407 125 125 for a reliable and budget-friendly rubbish removal service.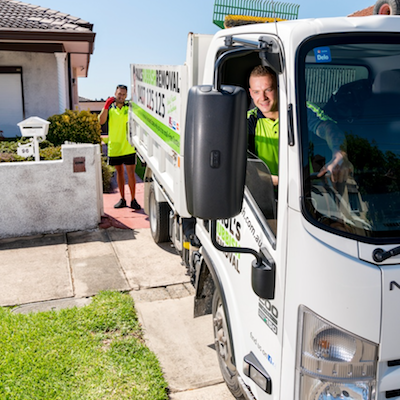 Excellent service, quote given on the spot for major clean-up of household throw-outs. The team provides quick, efficient and courteous removal! Very satisfied customer.
You guys are great, I'll happily recommend you. I just wished I had found you sooner. I felt your price was a little too low when you quoted… so I didn't think you would do such a good job… well done for proving me wrong.
Paul, sensational job as always, love how easy you make it look. Definitely won't hesitate in calling you again should either my family or friends need rubbish removed. Thanks again!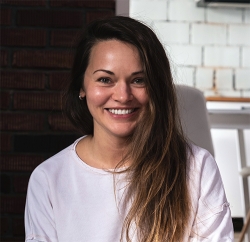 Latest posts by Sarah Ann
(see all)