Australia is one of the highest producers of waste materials. It produces approximately 53 million tons of rubbish annually. Moreover, about 21.8 million tones usually end up in landfills. These are very alarming statistics. That is why the country is enforcing waste management policies and regulations. The fact that Australia is a huge country, we are going to shed light on one specific city, Sydney.
There are many elaborate policies in Sydney in regards to waste management. Some of these policies touch on:
Sydney is a city that is committed to continuous improvement in all sectors. When Sydney says all sectors, it actually means all including events. The nature of events usually promotes people to rely heavily on single-use items.
Most of the time, there are no available means of recycling such items. They will, therefore, be left to pile up in landfills. Now, this is what the city of Sydney is trying to address. For this reason, they have come up with a number of policies in regard to event waste.
When addressing the use of single-use cups, the city of Sydney has a very strict policy in place. The rule requires the event planners to hire returnable coffee cups during events. This policy aims at finding a substitute for single-use cups. The biodegradable cups are also a top choice. Another policy addresses promotional flyers. The City of Sydney is against the distribution of flyers in the city.
One good thing about Sydney is that it has recognized that there is a waste management crisis. This then made the city's lawmakers come up with a solution. This particular solution addresses waste collection. The first policy states that officials only collect domestic waste. This then means that businesses are responsible for the disposal of their waste. With that being said, there are further rules to how it is eliminated.
In Sydney, commercial waste cannot be deposited into public bins. Business owners are, therefore supposed to acquire special bins. It is in these bins that they should place their waste. The bins should also be closed filly and should not exceed 1100 liters. Another policy states that these bins should be clearly labeled. The details that should be on the bin are; name and address of the commercial contractor. There should also be a 24-hour contact number of the same contractor marked with an ID number.
Waste and Recycling Collection Points
These are areas where waste and recyclables are loaded onto a vehicle. According to the city of Sydney, a collection point should be very far away from homes. This is due to various sanitation issues that come with keeping such a point next to where people live. The point should also be level and free of any obstructions. It should also be high enough to allow the machines to lift up and set down the collection/rubbish bins.
In Sydney, it okay to want a site to be set aside for waste collection and recycling. However, for it to happen, that proposal should be detailed in the DA plans. Moreover, residential developments should provide an on-site collection of waste and recycling. It is also possible to have a collection point externally located. In this case, then the site should not be more than 15 meters away from the property.
Conclusion
The issue of waste management is a global issue, and every nation should be hands-on in combating the menace. Australia, specifically Sydney, is fighting hard through various methods. One of them is the enforcement of proper rules and regulations.
It is for this reason that the city has, for the past few years, experienced tremendous results. All credit cannot be only on the city's policies and regulations. A huge chunk should also be credited to the residents of Sydney.
Here at Paul's Rubbish Removal, we know that sometimes all of this can be a bit confusing, and that is why we are here. We specialize in all kinds of waste removal exercises. Waste removal is something we have been doing for years now, and we are very passionate about it. You can enquire and request for our services through our phone number 0407 125 125.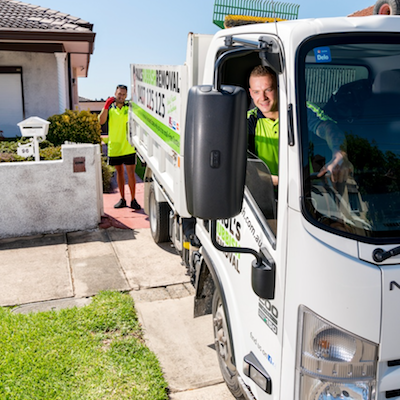 Excellent service; quote given on the spot for major clean-up of household throw-outs. The team provides quick, efficient and courteous removal! Very satisfied customer.
We needed a few boys to come down to the building site and remove large amounts of materials after the demolition. Paul was very friendly and gave us all the info we needed. We scheduled for him to come down on the same-day as it was an urgent job. Not only did he arrive on-time and got the job done, he very professional throughout the clean-out and managed his team very well. Top job mate!
Paul did a splendid job with cleaning out our backyard. We had old fridges, computers, microwaves, timber flooring and heaps of other junk left over from our house renovation. Paul was quick to provide advice and how much it'd cost to get everything cleaned up. He arrived at a time which suited us best and left absolutely no rubbish behind. I can not stress how happy we are now that our family home is junk-free! Thank you!
Wanted to say a big thanks to Paul and his team for sorting out our rubbish on such late notice. Paul provided a fast and affordable quote, arrived on-time and had our rubbish totally removed within the time-frame we had given them. Can't fault these guys whatsoever!
You guys are great, I'll happily recommend you. I just wished I had found you sooner. I felt your price was a little too low when you quoted… so I didn't think you would do such a good job… well done for proving me wrong.
Paul, sensational job as always, love how easy you make it look. Definitely won't hesitate in calling you again should either my family or friends need rubbish removed. Thanks again!
Dear Paul, My husband told me what a great job you did in the kitchen, I got home and found every bit of our demolished kitchen removed and I just wanted to write and say thank you for doing it so quickly, thoroughly and for cleaning up afterwards as well. I would have no hesitation in recommending you. We both felt your price was very reasonable too. Many thanks.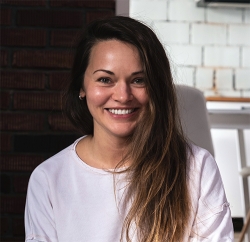 Latest posts by Sarah Ann
(see all)