Human wastes come in different forms and sizes such as solid, liquid, gaseous and even radioactive. These human wastes are processed differently; this necessitates proper waste management.
Waste management refers to the human rubbish being collected, transported, sorted and processed in different ways. There are various methods in disposing of unwanted rubbish such as landfills, incineration, recycling, etc. Most countries around the globe including Australia dispose of their rubbish to the sanitary landfills.
While incineration is the most controversial type of rubbish disposal, sanitary landfills on the other hand are relatively efficient. When landfills are maintained properly, they are cost-effective in getting rid of unwanted human waste. 
Waste Generation and Management in Sydney
Rubbish removal companies or facilities responsible for handling, transporting, processing, recycling and disposing of human waste are strictly mandated by EPA-NSW laws. These waste management acts and regulations in NSW will help in protecting Sydney's valuable resources including waterways, land, air and the people. 
The Environmental Protection Authority (EPA) spearheaded the juncture diligently to ensure a fair modern and well-regulated waste industry in NSW. And these laws will help protect human health and the environment against the detrimental effects of irresponsible waste management. Additionally, proper implementation of waste management provides an array of benefits including:
Saving valuable time and resources

Reduces or minimises pest infestation

Promotes and improves community health

Protects the environment
Discover and learn more about EPA-NSW's interesting waste management strategy in promoting a healthy community and protection of the environment.
1. 20-Year Waste Strategy for NSW
EPA together with the Department of Planning, Industry and Environment (DPIE) initiated a 20-Year Waste Strategy for NSW. The strategy focuses on long-term sustainability, reliability and affordable services and markets for waste resources.
Sustainability

. One of the main focus of the strategy is to reduce environmental and human health risks which are associated with waste generation, disposal, processing and treatment.

Reliability

. A strategy that provides reliable and secured waste services across the metropolitan and regional communities of NSW.

Affordability

. A strategy that promotes value-add opportunities which improve the cost-competitiveness of recovered materials. 
EPA and DPIE are committed to protecting and strengthening our natural environment which is achievable by developing innovative ways.
2. Protection of the Environment Operations (Waste) Regulation 2014
The Waste Regulation law allows EPA to protect the environment and human health. Furthermore, this act will provide a platform for a fair and modern waste industry in NSW.
3. Waste Avoidance and Resource Recovery Act 2001
Waste Avoidance and Resource Recovery Act 2001 (WARR) is a law for achieving a continual reduction in waste generation. The Act also provides a state-wide development of Waste Strategy and promotes extended producer responsibility to the products life-cycle.
4. EPA's Waste Planning in Development Applications
As the commercial and construction industry are major contributors to waste generation, the waste management strategy will significantly minimise their waste hauled into the landfill. The 'Waste Not Development Control Plan' requires proponents in the submission of their site waste minimisation and management plan during their development application.
5. Waste Legislation in NSW
Waste generation has been part of our daily activities. We are all contributors to generating a significant amount of waste. But, if we're not going to change and make a conscious effort, there will be not much healthy environment left for the succeeding generations. 
Fortunately, through EPA's efforts in creating resilient waste management regulations in NSW, we will enjoy long and healthy years ahead. 
In A Nutshell
In NSW, EPA works closely with the communities, commercial businesses and industrial companies. Everyone shares responsibility in protecting the environment. By implementing resilient laws on waste management, it will significantly reduce the amount of unwanted rubbish being hauled into the landfill.
Paul's Rubbish Removal is a team of dedicated rubbish removalists providing competitive rubbish removal services in Sydney. Keep your surrounding clean by implementing a robust waste management plan with us. You can depend on our expert rubbish removalists to be within an hour at your place for fast same-day rubbish removal services.
Call us today at 0407 125 125 and discuss with our friendly staff what type of rubbish removal services you need. Paul's Rubbish Removal team is up 24/7 to keep Sydney clean and free from the harmful effects of rubbish. Call us today!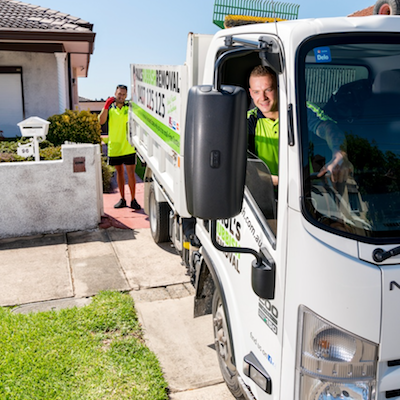 Excellent service, quote given on the spot for major clean-up of household throw-outs. The team provides quick, efficient and courteous removal! Very satisfied customer.
You guys are great, I'll happily recommend you. I just wished I had found you sooner. I felt your price was a little too low when you quoted… so I didn't think you would do such a good job… well done for proving me wrong.
Paul, sensational job as always, love how easy you make it look. Definitely won't hesitate in calling you again should either my family or friends need rubbish removed. Thanks again!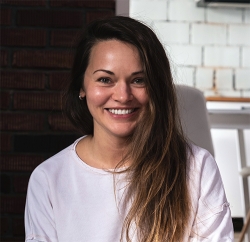 Latest posts by Sarah Ann
(see all)