For many homeowners, the term "demolition" often conjures up an image of large buildings that fall to the ground and create clouds of dust. In fact, this only makes up a fraction of all the demolition work implemented.
In general, a demolition project typically involves destroying parts of an exterior or interior to prepare for a renovation. For example, you need to rip out the old carpets to install a new floor or tear out the old fibreglass unit to put in granite tiled stall.
However, these tasks can be expensive, frustrating and dangerous. If it is not performed properly, it can cost you a lot of money in repair. To help you with it, here are a few helpful tips on how to carry out a small-scale demolition work in your Sydney home.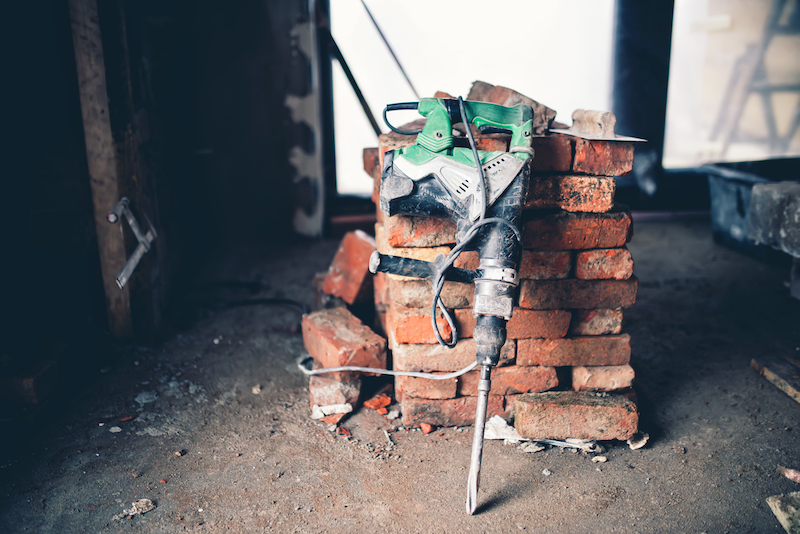 1) Have your house inspected beforehand
Before having a demolition project, make sure to hire an experienced inspector to check for the place for a few hazards such as asbestos, lead paint, rotted wood, mould and other toxic materials. If the inspector finds asbestos-containing products or lead paint, it is essential to dispose of these substances properly. Otherwise, they can release deadly chemicals during the demolition and cause serious health issues.
2) Obtain necessary permits
Depending on your local council, a permit might be required to start a demolition project. You can find more information at the website of your local council. In general, the government might also have rules and regulations for house demolition associated with noises, notifications, debris disposal and hours of working.
If you hire a contractor, they should inform you in advance about these regulations. Make sure to ask whether they are in charge of obtaining the permits or not.
3) Disconnect all existing services
Gas and electricity would pose many threats if they are still active during a demolition project. Thus, make sure to disconnect all existing services and utilities before starting. These include gas, sewage, water and electricity.
Surrounding supply sources may also be damaged when you don't terminate the services properly. Neighbouring houses could be at risk of losing services.
4) Secure the working area
In addition to disconnecting utilities and services, make sure to cover the entire working area by putting up a temporary barrier or fence. This will keep the surrounding walkways or buildings from debris as well as the safety of your neighbours. Also, make sure to talk with your neighbours in advance about the possible noise and mess from the worksite.
5) Prepare the right gear
To ensure complete safety, make sure to protect yourself by fully wearing protective gear. In most cases, you should have a respirator and goggles to avoid dust injuries, durable gloves to shield your hands and earplugs for your ears. Also, it is necessary to prepare a high-quality hard hat, steel-cap boots, as well as coveralls to keep your body and clothes protected and clean.
6) Start the demolition
For small-scale demolition work, workers often manually strip and tear out your room piece by piece. They will individually take off light fixtures, doors, sinks, copper pipes, tubs and glass windows. Depending on the sizes and requirements, it might take anywhere from a couple of days to a few weeks.
Paul's Rubbish Removal can help you with your demolition project clean up in Sydney. We specialise in any type of demolition waste pick up and removal from the worksite. Call 0407 125 125 today at any time for a free quote for any demolition waste pick up and removal.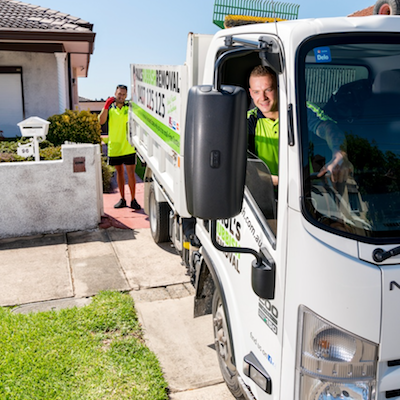 They quickly removed our heavy furniture without any hassle or questions. very professional and great customer service!
I definitely recommend choosing Paul's Rubbish Removal! They provided outstanding services and were very friendly, which was something that we did not expect! I was blown away by how quick they were able to arrive and remove the mountain of rubbish from my backyard. 5-star rating from me!
We urgently needed a clean-up service that was to be completed by 6am the next day. Paul's Rubbish Removal went out of their way to make sure that we were properly looked after and got the job done before the deadline. Many thanks!!
Wow… you guys made my life so much easier. We took a very long time searching for a good rubbish removal service in Gold Coast. So glad that we went with you guys!