Gym Equipment Removal Sydney
GUARANTEE same-day rubbish removal!
Free Quote
Local Rubbish Service
Fast & Friendly Service
10+ Years Experience
Cheapest Prices
Always On-time
Sydney Gym Equipment Removal
Having a home gym is an amazing resource that any person should take advantage of. Training in the convenience of your home has several benefits. Aside from saving you extra trips, you're guaranteed to see results with your fitness program at home. Yet, with time, sports tools and machinery will wear down.
In case you want to get rid of that large and unwanted piece of sports equipment. You will need muscle to remove them out of your place. There are several options at your disposal and dumping it at the curb or beside the dumpster is not one of them. 
Hand over the removal of your home gym equipment to a reliable team of rubbish removalists in Sydney — Paul's Rubbish Removal.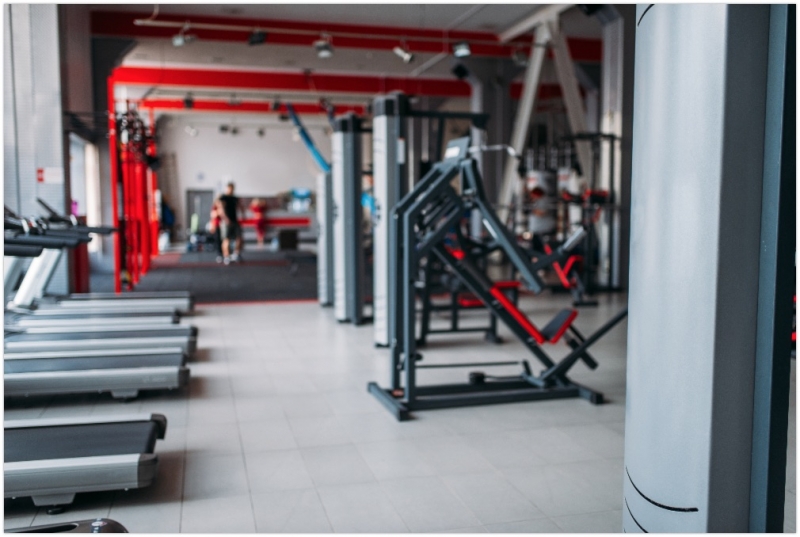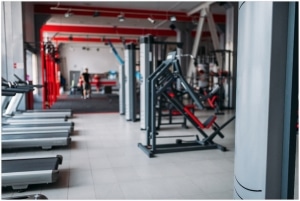 Why Do You Need Paul's Rubbish Removal Services?
As mentioned earlier, dumping a large and rusty home gym equipment at the curb might get you in trouble. With Paul's Rubbish Removal, you're guaranteed safe, cost-effective and efficient disposal of your home gym equipment. In fact, there are plenty of premium rubbish removal services you can benefit when you hire Paul's Rubbish Removal services.
Trusted by Sydney residents
Paul's Rubbish Removal company has been in the rubbish removal industry servicing Sydney residents for over 10 years. We have delivered high-quality rubbish removal services and provided a professional team of removalists consistently across Sydney.
A great deal of experience and expertise
With our long-standing experience in the rubbish removal industry. It puts us in a superior position where we can handle any type of complex rubbish removal task and even home gym equipment removal with ease. Whether it's a large or heavy object, dirty and messy it may appear. We can load and take them away from your place.
Highly trained team of rubbish removalists
We don't just equip our team of rubbish removalists with cutting edge tools and pieces of equipment. As a matter of fact, our professional team of rubbish removalists has undergone skills training in handling and delivering superior yet cost-effective rubbish removal services. We want to make sure that you're satisfied with our rubbish removal services.
Affordable rubbish removal services
Paul's Rubbish Removal has tirelessly provided rubbish removal services yet at an affordable price. We want to satisfy and guarantee clients with our services. And this is why our unmatched and high-quality rubbish removal services are reasonably affordable. 
Fast and Friendly Customer Service
Our friendly customer service is available 24/7 to pick up the phone. We understand your rubbish removal needs and that is one of the reasons why you're calling us to do the job. Our staff will provide assistance and guide you with the best rubbish removal solution. And immediately get our team of rubbish removalists delivered at your doorstep in no time.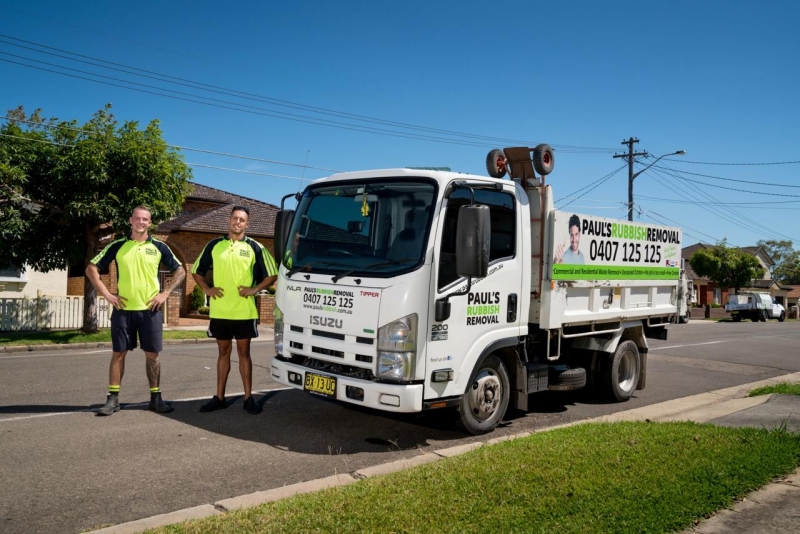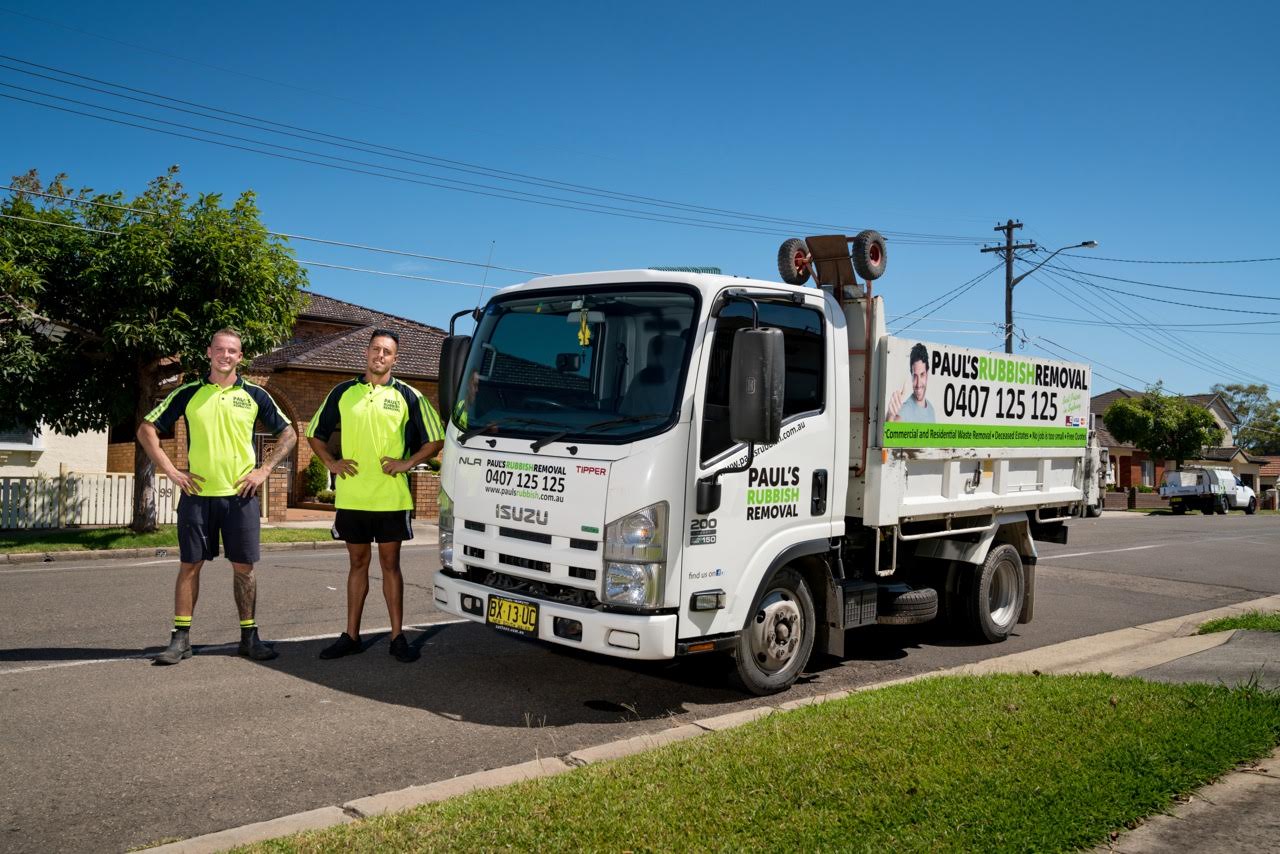 Trusted Rubbish Removal Service Provider in Sydney
Paul's Rubbish Removal provides a full-service and professional manpower for all your rubbish removal needs. We provide custom and tailored rubbish removal solutions for you. For a free quote, give us a call today and we will assist you all throughout the process.
Our rubbish removal company specialises in removing and proper disposal of your unwanted home gym equipment. We can take away small and even large sports equipment you want to remove. We take away everything you want to remove even the rusty gym equipment lying empty in your garage. Give us a call today and we will handle the gym equipment removal out of your place in a breeze.
Call Paul's Rubbish Removal for your gym equipment removal service in Sydney today! 0407 125 125
Fantastic Service, called at 10am and by 2pm the boys had quoted and completed a very large job that I had. So happy with the service, cleaned up afterwoods as well. Would highly recommend them to anyone. Fantastic.
Paul, sensational job as always, love how easy you make it look. Definitely won't hesitate in calling you again should either my family or friends need rubbish removed. Thanks again!
Here's how we make rubbish removal a breeze
Extra discounts for returning customers
Free quote provided with all enquiries
No job is too large, small or difficult
Over 10 years experience in the trade
Quality rubbish removal service
Cheapest prices in Sydney
Complete rubbish clean-out
Removal of all rubbish types
Residential & commercial rubbish removal
Deceased estate cleanup and clearance
Hoarder rubbish clear out
White goods, garden waste & mattresses