Hospital Rubbish Removal Sydney
GUARANTEE same-day rubbish removal!
Free Quote
Local Rubbish Service
Fast & Friendly Service
10+ Years Experience
Cheapest Prices
Always On-time
Hospital Rubbish Removal Sydney
GUARANTEE same-day rubbish removal!
Free Quote
Local Rubbish Service
Fast & Friendly Service
10+ Years Experience
Cheapest Prices
Always On-time


Sydney Hospital Rubbish Removal
Hospitals are an important industry that are constantly demanding more and more. Nurses, doctors and the medical staff needs to always be efficient while maximising their tight budget to achieve their goals.
Waste management at a hospital can be a real challenge, especially when there is a constant demand for the removal of hazardous waste, clinical waste, medical waste and general hospital waste. Let Paul focus on your general rubbish removal while you can concentrate on helping and saving lives.
In other instances, medical equipment are being replaced by newer and better technology and machines that are more efficient and effective in patient treatment. Therefore, the removal of these will require a professional with the proper tools to get the job done effortlessly.
This is where Paul's Rubbish Removal can help you form a proper waste management for your hospital to allow you and your staffs to maintain a high level of working operation. Paul's Rubbish Removal offers safe and clean hospital rubbish, junk and waste removal at incredible prices.
When you get Paul to handle your hospital waste and rubbish disposal, you won't need to worry about the infectious waste being in your proximity or bacteria spreading around. Our massive trucks are well suited for any old large machines and garbage that needs to be disposed of swiftly.
Our affordable and optimal hospital waste management will aim to minimise the volume of hospital waste and rubbish kept in the facility to reduce the risk of an infection. Paul's waste management plan will also target the reduction in the level of carbon footprint from the disposal of medical waste and achieving environmental sustainability.
What are the different types of medical waste?
There are four main types of medical waste. They are:
General Medical Waste – food waste, paper, plastic and office waste
Infectious Medical Waste – surgical waste, bandages, human or body parts and swabs
Hazardous Medical Waste – sharps waste, mercury, lead paint and solvents
Radioactive Medical Waste – radiotherapy machines, radium in tubes and needles
While we collect most medical waste, infectious and radioactive medical waste are beyond our scope of work. You will be required to seek a higher level of specialised removal service to properly take care of active and highly dangerous medical waste. There are rules and regulations in New South Wales that are required to be met to carry out the removal and disposal of such waste. For more information take a look at the Environmental Protection Authority (EPA) website.
How is medical waste disposed of?
In New South Wales, most medical waste cannot be disposed of in a landfill due to the high level of contaminants in the rubbish. Because of this, they must be disposed of by an incinerator that has been licensed by the EPA. If this option is not available, they will need to be sterilized and may be dumped in a solid waste landfill where contact with the public is unavailable.
Can medical waste be recycled?
Fortunately, most medical waste can be recycled after it has been sterilised and melted. They can be remoulded into new products. A majority of the rubbish and waste that can be recycled were plastic materials in hospitals. A research has found that only 15% of medical waste is hazardous even though up to 90% of the waste is incinerated.
Paul's Rubbish Removal Hospital Waste Removal
At Paul's Rubbish Removal, we work to the best of our abilities to assist you in removing and disposing of waste, junk and rubbish. We recycle wherever we can to help preserve the environment for future generations. Our team of highly qualified professionals can efficiently hand remove and disassemble your hospital rubbish without any hassle!
Arranging with our team is easy. Simply contact us on 0407 125 125 and we'll ask a few quick questions. We are just one phone call away! For your urgent rubbish removals, we also have same-day services to get rid of the medical waste within 24 hours!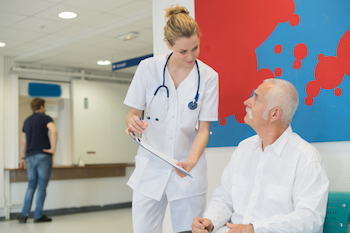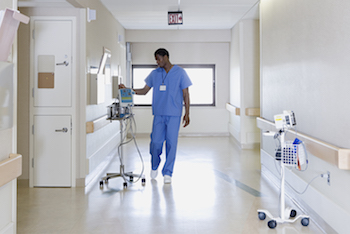 Give your local Rubbish Removal a call now
Cheap Rubbish Removal job BIG or small
Strong reasons to choose Paul's Rubbish Removal Service
Extra discounts for returning customers
Free quote provided with all enquiries
No job is too large, too small or too difficult
Over 10 years in the rubbish removal trade
Same-day rubbish and waste collection
CHEAPEST PRICES in Sydney
Complete rubbish clean-out
Removal of all rubbish types
Residential & commercial rubbish removals
Deceased estate cleanup and clearance
Hoarder rubbish clear out
White goods, garden waste & mattresses