Metallic Items Removal Sydney
GUARANTEE same-day rubbish removal!
Free Quote
Local Rubbish Service
Fast & Friendly Service
10+ Years Experience
Cheapest Prices
Always On-time
Sydney Metallic Items Removal
Metal is one of the most extraordinary items in the recycling list for its pliability. Making it one of the most recycled materials across the globe because it can be recycled many times without even changing its properties. Metals are valuable. If you want to know, there's a list of frequently recycled metals that are sitting in your garage. These are copper, steel, aluminium, brass, etc.
Recycling or reselling metallic items motivates people from collecting them. But, if you have other things to attend and just wanted to get rid of these metallic items out of your house. Give a call to a reliable rubbish removal company in Sydney who can make the disposal of your metallic items an easy job.
Why Recycle Metallic Items?
Other than the fact that you can earn from your discarded metallic items. You're helping in protecting our planet from the harmful effects of irresponsible disposal of metals in the landfills. While it's easier to manufacture plastic and glass from natural resources; procurement of materials for aluminium, copper, steel and other metals are difficult since they're limited in supplies.
The manufacturing industry relies on metal recycling sector. Because they can produce materials at a lower price and in return reducing the need to buy raw materials. Additionally, providing more jobs in the manufacturing industry.
Common metallic items we take
Brass

Aluminium

Cast iron

Copper

Tin

Lead

Zinc

Nickel

Automotive parts

Assorted hardware
There are certain metallic items around your house that can't be recycled. Because some metals are treated with harmful chemicals that cause a detrimental impact on the environment. To know more about the details, call your trusted rubbish removal company today. And we're more than glad to assist and provide you with the best rubbish removal services in Sydney.
specialises in all types of rubbish removal and proper disposal of all your unwanted scrap metals and other metallic items you have in your home. Call us today!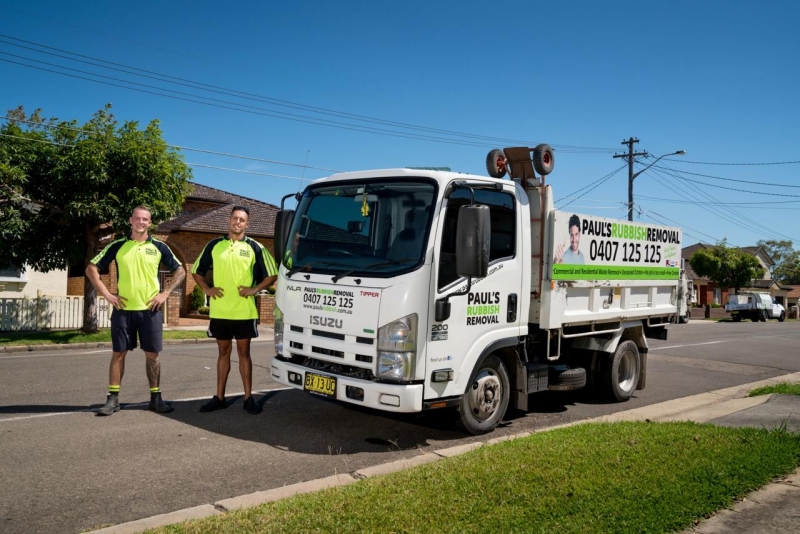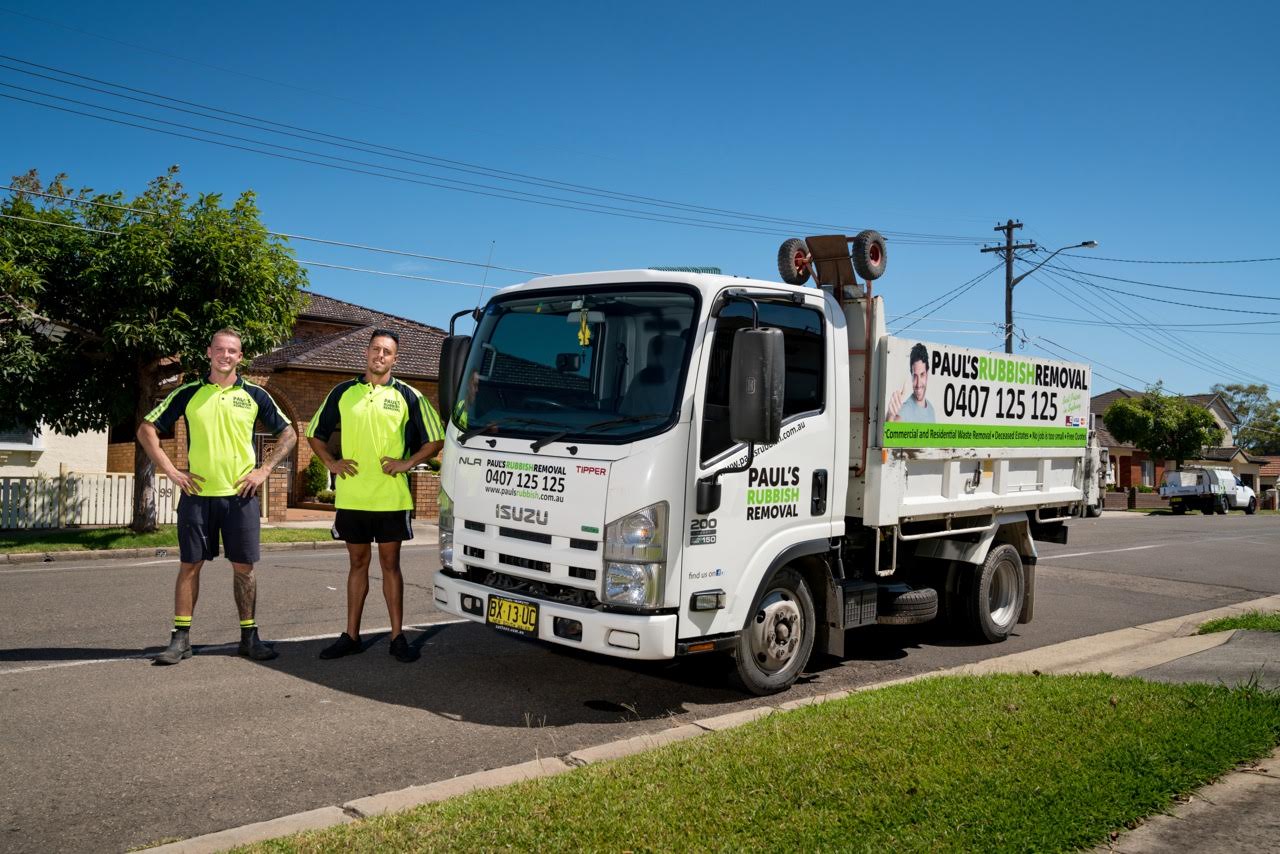 Why Choose Paul's Rubbish Removal Services? 
Most of the time, rubbish removal is physically demanding especially if you have large metallic items that you want to be removed. Paul's Rubbish Removal understands your necessities when it comes to rubbish removal and wants to meet that need. 
We will provide you with a team of highly skilled rubbish removalists to make every challenging rubbish removal a simple job. And provide you with premium rubbish removal services at an affordable price. 
How can Paul's Rubbish Removal help?
Do you know that not all metallic items can go in your recycling bin? Besides benefitting a premium scrap metal rubbish removal service; hiring our services will save you time transporting large metallic items to the recycling centre yourself. 
Almost all metals are recyclable. But, some local councils will not accept or pick up metallic items. Especially scrap metals that are large and metals that cause a negative environmental impact. These are few of the many scrap metals that you can find at home and are not acceptable in your local recycling centres.
Wet paint cans

Propane gas tanks

Radioactive metals

Mercury

often found in tubes of fluorescent light

Certain car parts and pans

Lead

in cathode ray tube of an old television
Call Your Trusted Rubbish Removal Service Provider in Sydney
Paul's Rubbish Removal believe that rubbish removal should be easy and quick. Whether it's small or large, we'll get rid of all your unwanted scrap metals out of your home. We know how valuable time is for our clients. And this is why we continually train and develop the skills of our team of removalists to efficiently do the rubbish removal task effortlessly.
You can benefit a premium service at an affordable price for all your rubbish removal needs. At Paul's Rubbish Removal we can also customise a rubbish removal solution in accordance to your needs. Give us a call at 0407 125 125 and we will assist you all throughout the process. Plus you can avail our free quote when you call us today!
Paul's Rubbish Removal specialises in all types of rubbish removal and proper disposal of all your unwanted scrap metals and other metallic items you have in your home. Call us today!
Fantastic Service, called at 10am and by 2pm the boys had quoted and completed a very large job that I had. So happy with the service, cleaned up afterwoods as well. Would highly recommend them to anyone. Fantastic.
Paul, sensational job as always, love how easy you make it look. Definitely won't hesitate in calling you again should either my family or friends need rubbish removed. Thanks again!
Here's how we make rubbish removal a breeze
Extra discounts for returning customers
Free quote provided with all enquiries
No job is too large, small or difficult
Over 10 years experience in the trade
Quality rubbish removal service
Cheapest prices in Sydney
Complete rubbish clean-out
Removal of all rubbish types
Residential & commercial rubbish removal
Deceased estate cleanup and clearance
Hoarder rubbish clear out
White goods, garden waste & mattresses